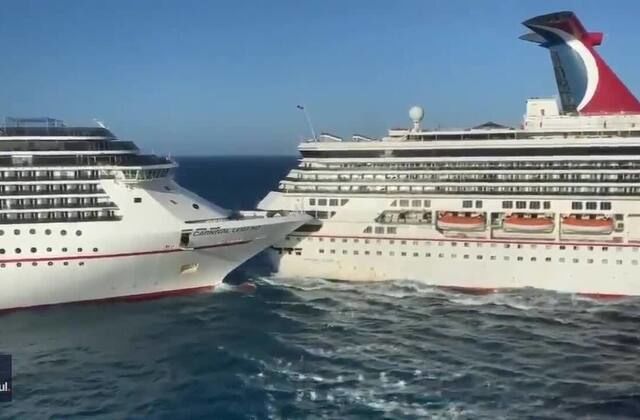 Two cruise ships crashed into each other off the coast of Mexico yesterday morning that left at least one person injured.
The ships Carnival Glory and the Carnival Legend came together while near a port in Cozumel, the company confirmed in a statement.
"Carnival Glory was maneuvering to dock when it made contact with Carnival Legend which was already alongside," the cruise liner said.
"We are assessing the damage but there are no issues that impact the seaworthiness of either ship. We have advised guests from both ships to enjoy their day ashore in Cozumel."
Photos of the damaged cruise ship were shared on Twitter and reveal certain damage to the Carnival Glory.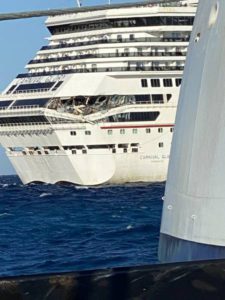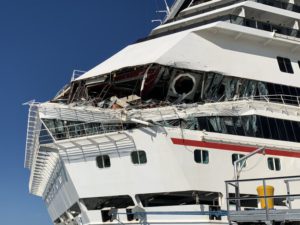 Carnival said the one known passenger to sustain "minor" injuries was hurt while evacuating the dining room on decks three and four of the Carnival Glory.