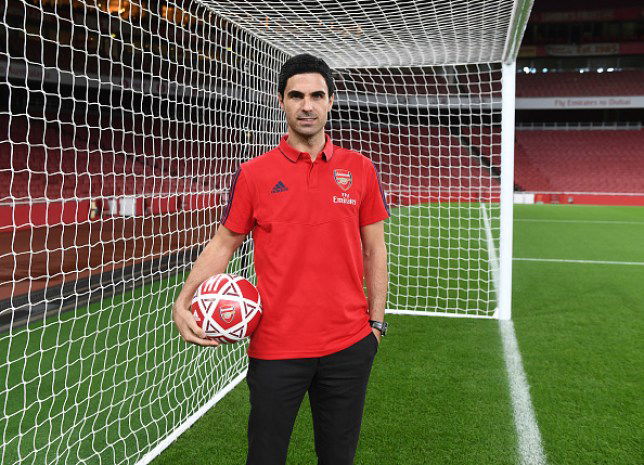 Spanish Mikel Arteta has warned Arsenal's under-performing stars he will be watching their every move from the Goodison Park stands on Saturday.
The national hero from Spain and former captain of Arsenal was officially confirmed as Unai Emery's permanent successor yesterday.
The Spaniard 19 months ago came very close of stepping into Arsene Wenger's shoes but Arsenal fans wish now Spanish wizard Arteta had got the top job then.
He inherits a team in the midst of a crisis. Arsenal have won just once in their last 12 matches in all competitions with a 1-3 victory against fellow strugglers West Ham United.
Arsenal fans though have high hopes from the man from Spain as we the Euro weekly News spoke to Arsenal fans on the appointment.
" The best football in the world is played in Spain" said Gooner Monty Harris.
"I think he will get us playing football correctly with Spanish flair" commented Mick Horswill who himself lives in Spain but flies home every other week to watch his team.
Meanwhile staunch supporter Derek Payne had a different view " Job will be too big for him, we needed a big management name not a former player starting his management career – hey he was a great player but he should have gone to Spain first and took on a club"
Arteta, who has spent the last three-and-a-half years as Pep Guardiola's assistant at Manchester City, met the squad on Friday and left them under no illusions as to what he expects which was
"I will be in the stands at Everton. I want you to know that I will be watching your attitude, your efforts, your body language. 'I will see what you do when we lose the ball, what your attitude is. Also, what you do when we have the ball."
At his first press conference, meanwhile, Arteta warned that any player not fully committed to his philosophy would have no place in his plans.