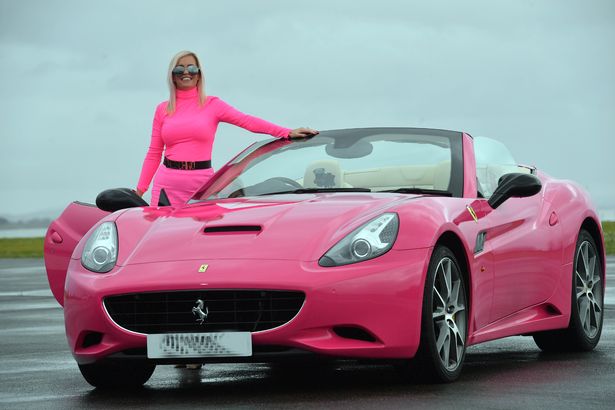 A custom-made Ferrari is turning heads in the UK after its designer decided she wanted it to be bright pink.
Lisa Brown, 38, from Cardiff owns the bright pink Ferrari, the only one in the UK as it was launched at an event to encourage more women to start up their own businesses.
The businesswoman first went viral after becoming the proud owner of a pink Maserati which cost her £58,000 so the matching Ferrari California is another addition to her collection of pink supercars.
The Ferrari California is capable of hitting speeds of 200mph, goes from zero to 60mph in three seconds, and sells for in excess of £150,000.
As the founder and managing director of Welsh based business Pinkspiration, Lisa has run a number of projects to mentor women to get involved in business and so far she has trained 10,000 young people, many of whom have gone into employment following her training but will she now set a trend of pink cars hitting the UK roads?