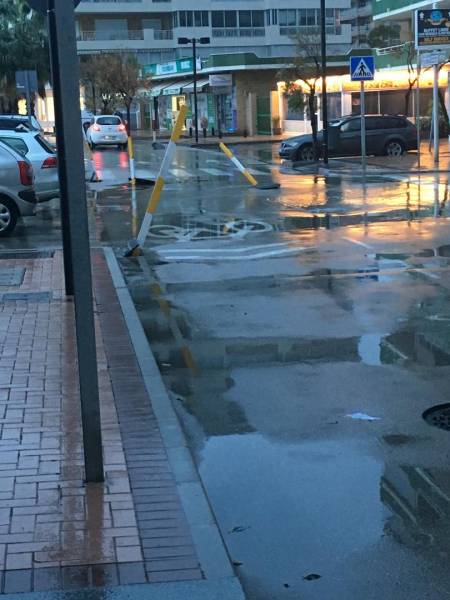 After Storm Elsa tore through the Costa Del Sol, its left many dangerous obstacles in the way for local residents and drivers especially popped open man hole covers which are now propped open to let the flood waters dispense.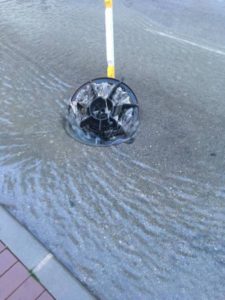 The police already this morning just in Fuengirola alone have been busy attending accidents on the roads where drivers have driven into obstacles in the road despite the loudly coloured poles sticking up giving a warning.
Already 5 incidents on the sea front causing bad damage to cars and the police are expecting more through out the day.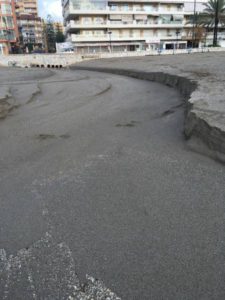 Local authority workers are now out on the beach making repairs where the storm waters flooded down from the mountains and swamping the normally golden beaches.
One local Fred Winters was delighted with the debris that has swept down he said: I'm delighted I've already collected 19 tennis balls… that will keep the dog going for a while"
Although Simon Coombes was less pleased after he drove over a man hole cover and trashed the underside of his sports car : "I just didn't see it and trust me there was no pole sticking up on this one" he said.
" Please warn everyone this is at least a grands worth of damage" he said red faced.
Further along the sea front Stephanie from Brads bar was setting up " We've had it worse but I did spend the day mopping out but we were determined to stay open for our customers and it's the busiest time when it rains" she said.
More rain is expected today but the worst of the storm is now over as residents start to make repairs before Christmas.