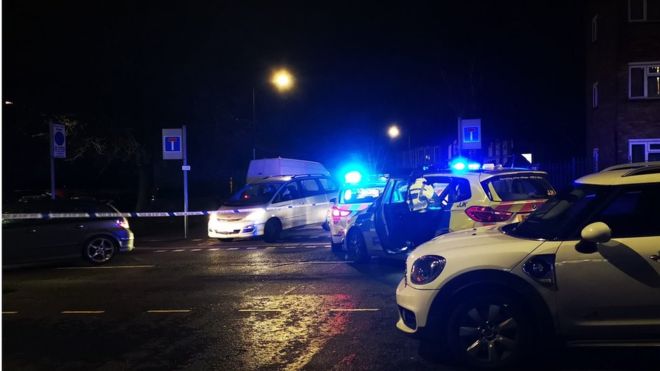 Two men have died after being stabbed in separate knife attacks within two hours of each other in London on Thursday night.
One of the incidents took place near Scratchwood Park, in the north of the capital, where a man in his 30s was found with fatal stab wounds. Scotland Yard said police had been called at 8.27pm to Barnet Bypass to reports of a man with stab injuries who was later taken to hospital by the London Ambulance Service.
They also found the older man in a nearby car. He was treated at the scene but died a short time later. Both men are believed to be in their 20s and one was pronounced dead at the scene. The other was taken to hospital but is not thought to have life-threatening wounds.
Less than two hours earlier, a man died and another was taken to hospital after being stabbed in north-east London. Police were called to Bromley Road in Walthamstow at 7.16pm following reports two men had been injured. An arrest has been made in connection with the Walthamstow stabbing, police said. Police are appealing for witnesses in both incidents.
It is the third killing in London in as many days after Albert Amofa, 33, died in hospital on Tuesday afternoon.