Spain's Costa Del Sol has seriously been hit by torrential rain and high winds as the storm comes in from Portugal.
Spain's Costa Del Sol is under a deluge of water today as roads turn into rivers, whilst river banks explode spilling water out onto the streets of Southern Spain.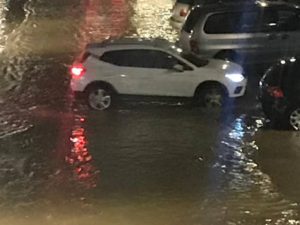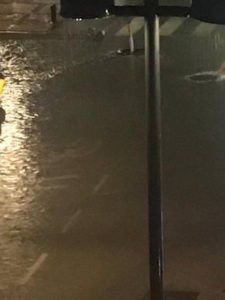 Authorities are working through the early morning in attempts to clear the drenched roads before the morning commute commences that will see dangerous road conditions for travellers.
Mudslides have taken place as the rain pours down from the Spanish hills creating slurries of mud mixed with heavy rain water bursting over river banks and to the door steps of people's homes.
Some cars currently sit in 3 to 4 inches of water as drivers struggle driving on roads whilst some roads are already totally closed as rapids of water flood down them.
The rain on Spain's Costa del Sol is expected to continue for another minimum 48 hours.