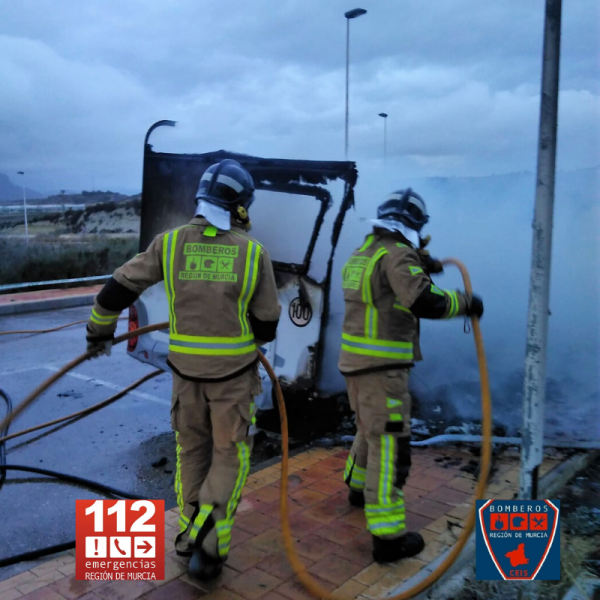 A MAN has died after the caravan he was in caught fire in Spain's Murcia region.
A woman escaped the blaze, suffering burns to her feet in the 7.54 am incident this morning.
The Emergency Coordination Centre received a dozen calls reporting a fire in the Los Calañares urbanisation in Mazarron.
Callers reported that a mattress was burning inside a caravan and that there was at least one person inside, and that they had heard several explosions.
Agents from the Mazarron Local Police, three firefighters and one engine from the Mazarron station and two emergency ambulances attended the scene.
Police reported that a woman had managed to get out of the caravan. She was attended to by medics before being tajen to the Burn Unit of the Virgen de la Arrixaca Hospital suffering from third degree burns to her feet.
Emergency workers found the body of a man inside the caravan.