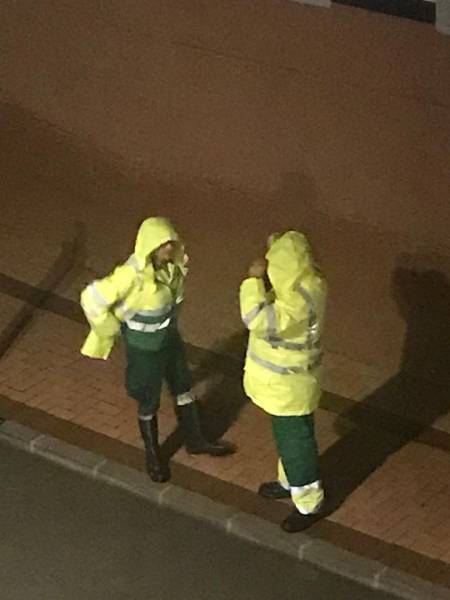 It's been a long night for the Costa del Sol's council workers due to the heavy deluge of rain coming down through the night.
Workers are desperately trying to prepare roads for the morning commute to work as rivers overflow spilling muddy slippery water out onto the highways that could be treacherous for drivers as they set out for their daily business today – whilst authorities are advising to stay at home if possible until the storms have past which currently looks like midday tomorrow.
We the Euro Weekly News spoke to worker Miguel Ramos as he was attempting to clear overflowing drains on the sea front of Fuengirola the popular tourist destination on the Costa del Sol.
Mr Ramos said : " Its been very hard tonight as soon as we clear one drain and get the water running back down it another blocks"
" We've had constant rain through the early hours of this morning and that followed heavy rain last night that completely blocked the drainage systems and burst man hole covers open" he said
"Man hole covers lifted are very dangerous for drivers as they sit under flood water and are not visible – we have been very busy staking drains with large visible poles to ensure visibility" he continued.
"Teams up the road are trying to clear the normally dry river beds as they are becoming blocked by debris coming down from the mountain streams"
It's been a horrendous night and early morning for these unsung hero's as they slog away in the deluge of water hitting the coast.