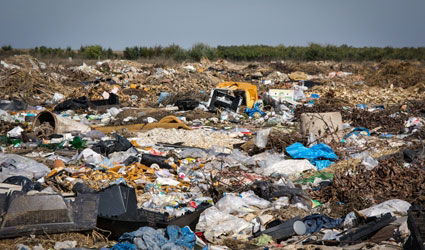 THE VALENCIAN Regional Ministry of Ecological Transition is to spend €500,0000 of storm damage repair funds to seal an illegal rubbish dump.
The work at the former Proambiente site in La Murada on Spain's Costa Blanca aims to prevent the stored waste from affecting neighbouring farms or the gully that is located nearby.
Work on 'Vaso B' (vessel B), which will begin shortly, has a budget of €499,873 and is expected to be completed in five months. It is in addition to other sealing already carried out previously at the dump, which also has part of its facilities, discharge vessels and leachate ponds in the Region of Murcia.
The funding is coming from aid given to the Vega Baja area by the Valencian Regional government to restore infrastructure after September's storm.
The site poses a substantial environmental risk to several ravines in the area in the event of torrential rain due to the presence of unsealed storage pits.
According to a press release from the Regional Ministry, the action is part of the Regional Landfill Sealing Plan. The works are part of a series of sealing and maintenance actions of the Generalitat, such as, among others, the closure of the Vinaròs dump, the completion of the closure of the El Búho de Elche dump or the Basseta Blanca, Riba-roja del Turia dump.
The administration must also deal with the cleaning of hundreds of hectares of agricultural land in La Murada where at least 400,000 tons of garbage were buried illegally since the early 90s. Most of the farms used for this dumping are still producing citrus fruits.