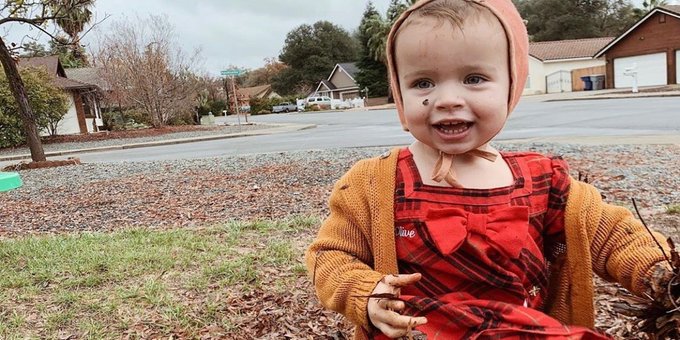 A FAMILY along with Bethel Church are praying for a 2-year-old girl to be resurrected after the toddler stopped breathing in her sleep and was pronounced dead over the weekend.
The 2-year-old girl, Olive Alayne, died early on December 14 after Bethel says the child stopped breathing.
According to reports from EU redding, Kalley and Andrew Heiligenthal, the child's parents, immediately called 911 to revive the girl Saturday morning. However despite medical professionals attempts to revive her, the 2-year-old was pronounced dead. Following her death, she was allegedly taken to the Shasta County Coroner's Office.
Bethel Church says the toddler's body has been at the Shasta County Coroner's Office since it was transferred from the hospital on December 14.
In the evening on the same day the child died, Bethel Church says the parents, Kalley and Andrew Heiligenthal, requested that friends, family, and others from the church gather to pray for a miracle of resurrection, the basis they say is modelled by Jesus in the New Testament.
Their instagram post reads:
"We are asking for bold, unified prayers from the global church to stand with us in belief that He will raise this little girl back to life," Kalley Heiligenthal wrote on Instagram. "Her time here is not done, and it is our time to believe boldly, and with confidence wield what King Jesus paid for. It's time for her to come to life."
Congregates of the global church shared videos on social media that show members coming together to pray to resurrect the child.
Although church headquarters in California is filled with worshippers, many people dispute the lack of information about Olive's death. No medical reports were presented nor mentioned as to where the girl's body would be, as stated in Times24news
In addition to prayer requests, Kalley and Andrew Heiligenthal created an online campaign to raise $ 100,000. "Along with the overwhelming shock and devastation of the loss of her daughter are the unpredictable expenses that the Heiligenthal family will suffer, medical and otherwise," the campaign website says. They do not explain what unpredictable expenses these are.
"We co-funded an effort to support the Heiligenthals. Please join us with your prayer, your solidarity and your financial support."
As Euro Weekly News understands, the fundraiser has brought in more than $42,000 from more than 1,000 donors as of Wednesday afternoon.