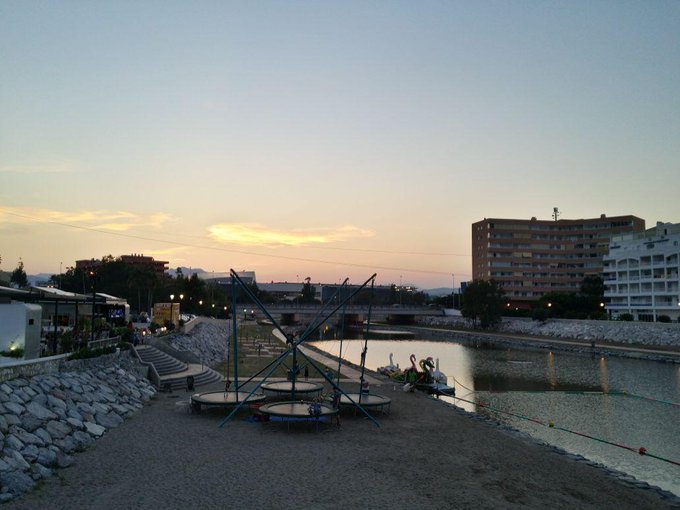 MI MOANA means "My Ocean" in Hawaiian and MiMoana is a Mijas-based association founded by Natasha and Nikky Wegloop from the Netherlands who campaigns to keep the Ocean, Sea, Rivers as clean as possible.
With a group of volunteers and divers, they try to reduce the contamination and to let young ones and local people what to do to make a difference. The association also organises beach clean-ups every month as well as keeping an eye out on water pollution in the area.
MiMoana recently collected a sample of water from the Fuengirola river and the results have been shared on their Facebook page.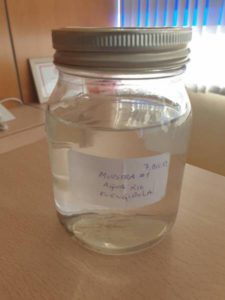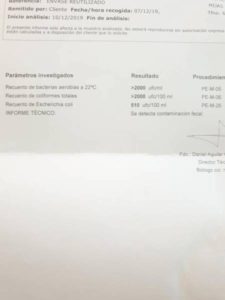 The results together with a report of their Marine Biologist, Emilio, has been presented at the Town Hall of Fuengirola.
The dismaying report, which indicates contamination of Coliforms (bacteria that are always present in the digestive tracts of animals, including humans, and are found in their wastes) as well as Escherichia coli (E. coli) (which suggests that faecal contamination may have occurred and that disease causing organisms may be present) reads as follows:
"After the analysis of the water carried out in the laboratory, the high levels of contamination to which this river is subjected as it passes through the town of Fuengirola is evident. Among other microorganisms, the data reveal that there is a high concentration of Coliforms, a group of bacteria associated with contaminated water. From this group of Coliform bacteria, we highlight very high levels of the Scherichia coli bacteria, a specific indicator bacterium for faecal contamination in the waters of the Fuengirola River.
It is a pity that the Fuengirola River is in this state of conservation, although the volunteers and staff of Mi Moana could verify that despite the little care that the river receives and how polluted it is, life makes its way even in situations more adverse.
Birds, frogs, small invertebrates and native reptiles of the province of Malaga made their way and survived forming a small ecosystem, giving us a lesson in courage, overcoming ability and teaching us that even in the most difficult of conditions, giving up is not an option. From the Mi Moana association we take note, and we will continue to fight and collaborate with the Administrations to achieve, together, take care of and preserve our great environmental treasure that Andalusia represents."
You cannot clean the whole ocean, but you can stop polluting it!
Click here for more information about MiMoana and the activities they organise.