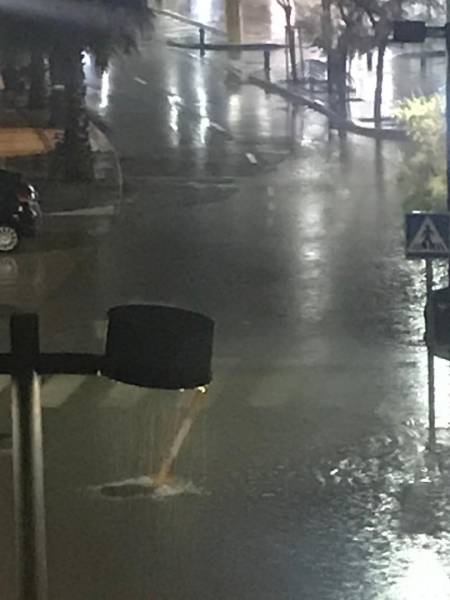 As the storm continues smashing the Costa del Sol tonight, the conditions get worse.
Roads are now announced "swamped" by authorities as they battle against the conditions to keep roads open through the night.
There's yet worse to come as the storm has only started and already river beds are flooded and river banks bursting as mud slurry and huge amounts of water flood down from the hills.
In Fuengirola, Costa del Sol it's reported police are already searching for missing " outside sleepers" who have been reported missing as their " natural homes" under river bridges have been washed away under a deluge of water as it pours down whilst homes are now " sand banking" as waters rise above door levels and seeping into local's homes.
Emergency services are receiving an induction of calls tonight and advise they are dealing with cases on a priority basis.
It's going to be a long night for both residents on the Costa del Sol and the emergency services as Storm Elsa batters the coast.