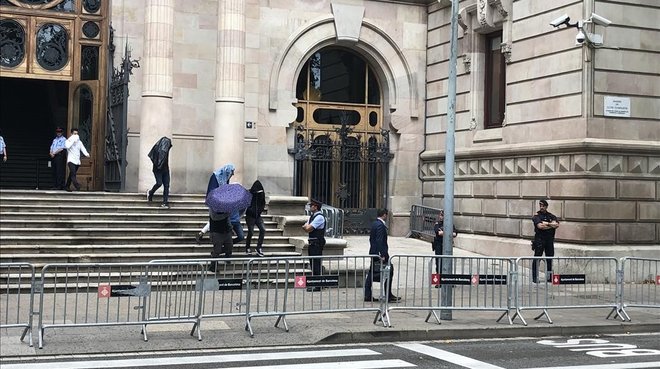 TWO men who were found guilty of the sexual assault of a child under the age of 14 in Bages, Spain, have fled according to the police.
The men were due to appear at a court in Barcelona for sentencing last week to determine if they would enter provisional custody for their part in the sexual assault of an unconscious minor during a party in an abandoned factory in Bages in 2016.
The case had sparked outrage from the public when five men, part of a group named as 'La Manada de Manresa', were charged with sexual assault and not for the violence inflicted upon the young girl. To make matters worse, all those who were convicted were ordered to have their passport taken from them, but it is understood that this did not happen.
Police have now confirmed that the two men, one of Spanish nationality and the other who is Cuban, failed to appear in court. An arrest warrant has subsequently been issued with officers stating that the men may have fled the country.
The three other men involved in the rape remain behind bars but their lawyers are urging that they are released as have complied with the judge's orders.