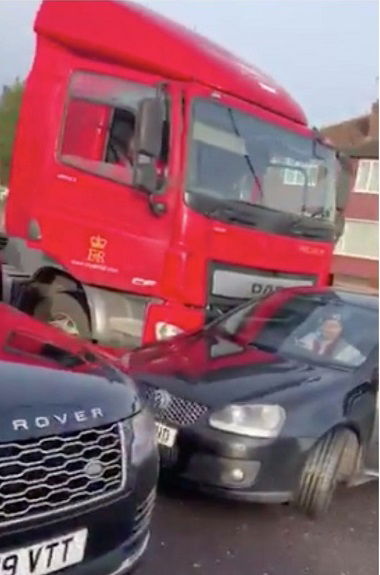 Ellie Goulding jumped out of her vehicle to help a driver whose car was pushed by a truck along a busy highway
A video uploaded to twitter shows the terrifying moment the car was dragged along a busy west London highway on Monday afternoon for about a mile. The 32-year-old singer left her car to check whether everyone was okay after the truck driver finally stopped and realized what was happening.
"I'm the one in the car checking if the guy is OK," she wrote on her Instagram story. "Craziest thing I've ever seen on the road. Everyone was driving past but my driver Guy stopped. Drive safe and look out for others everyone!!"
She also criticized those who chose to film it instead of helping out: "I can't believe the first instinct of the other drivers who got out was to instantly start filming on their phones and shout abuse at the poor shocked driver, not even checking the other driver was ok. What on Earth." Once the truck driver caught the attention of honking motorists, the 32-year-old singer left the car she was being driven in to check whether everyone was okay.