Good morning readers – I do hope you enjoyed the dry day predicted correctly by us the Euro Weekly News yesterday, turned out after the morning early rain to be a very pleasant day indeed. So what's in store for us today on the Costa Del Sol?
Well the clouds are moving in as the rain starts to prepare launching down on us but today we shall survive the rain for the time at least. A dry cloudy day with the sun popping out at times.
This morning the sky was a picture of two halves in Fuengirola Costa Del Sol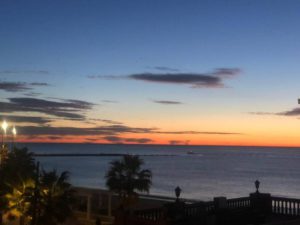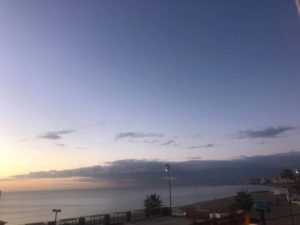 Here is the run of the day!
11°
Mostly cloudy
Precip 3%
12°
Mostly cloudy
Precip 3%
12°
Mostly cloudy
Precip 3%
14°
Mostly cloudy
Precip 3%
15°
Mostly cloudy
Precip 3%
15°
Mostly cloudy
Precip 3%
16°
Mostly cloudy
Precip 3%
16°
Mostly cloudy
Precip 5%
16°
Mostly cloudy
Precip 5%
15°
Mostly cloudy
Precip 5%
15°
Partly cloudy
Precip 7%
14°
Intermittent clouds
Precip 7%
14°
Mostly cloudy
Precip 7%