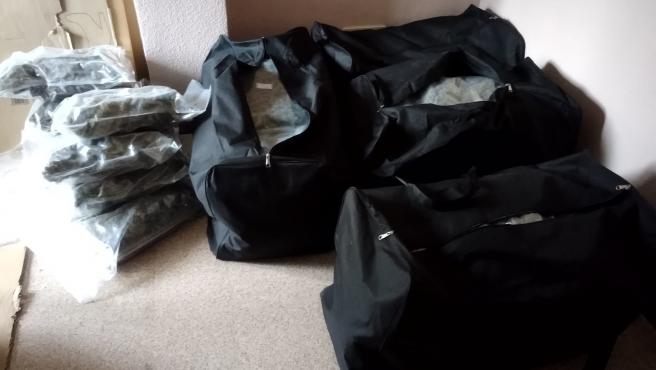 A MAN who needed a translator when police stopped him led them to a friend's house, who was promptly arrested when officers found 75 kilos of marihuana on the premises.
The dopey suspect was spotted walking the streets of Elche with a back pack that matched the description police had been told by residents was carried by suspicious people in the area.
So the Local Police officers stopped him in the Bonavista district of the Costa Blanca city to make enquiries.
Not speaking Castillian Spanish to a great degree he led police to a friend's house to get translation help. But when the front door was opened, the unmistakeable smell of marihuana hit the police in the face.
That was enough for the officers to enter and conduct a search, which uncovered 75 kilos of the drug packed into back packs and ready for distribution. They proceeded to arrest three men aged 44, 39 and 33 years, for an alleged crime of drug trafficking and seized the drugs and two vehicles.