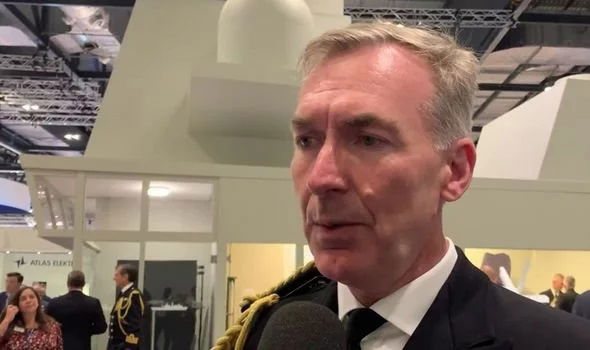 THE Royal Navy has sent the destroyer HMS Defender to the Gulf to help protect UK shipping from Iranian aggression.
Although the UK wanted to 'de-escalate" tensions with Iran, the First Sea Lord insisted that the navy would maintain a heightened presence in the Gulf. During a visit to the Gulf, Admiral Radakin said: "We have to react to when a nation is as aggressive as Iran was.
"It was an outrageous act that happened on the high seas and that's why we have responded the way that we have."
His comments come after a British-flagged oil tanker, the Stena Impero, was seized by Iran's Revolutionary Guards in July for allegedly breaking maritime rules. The vessel was taken in the Strait of Hormuz two weeks after an Iranian tanker was held off Gibraltar with the help of the UK Royal Marines. Tehran has strongly denied that it took the ship as an act of retaliation. The Stena-Impero was subsequently allowed to leave Iran at the end of September, from where it headed to Dubai. Instead, Britain would continue to play its part in the US-led initiative, "Operation Sentinel". He made clear that the UK did not support Trump's policy of exerting maximum pressure on Iran. This has seen the US unilaterally withdraw from the so-called P5+1 nuclear deal, and re-impose punitive sanctions on the Iranian regime
The Admiral also confirmed that the UK would not be joining a French sponsored European naval operation to provide enhanced maritime security in the Gulf.