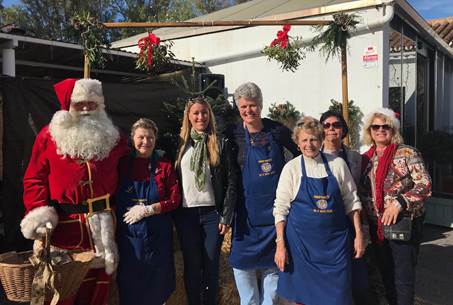 SOROPTIMIST International Costa del Sol ran a stall at the Danish Christmas market to help raise money for families in need.
The event was at the Centro Idea in Mijas, Spain, and gave people a taste of Denmark with Gluhwein and Danish æbleskiver served.
In addition to the €610 raised, very generous donations were made from the Malaga CF supporter club La Peña de Dinamarca, the Odd Fellow Søsterloge nr. 1 Andalucia, the Danish Church Margrethekirken, Overseas Supermarket Iceland, Reiki & Therapies Mijas, Agecare, ibex Insurance and eyeprint.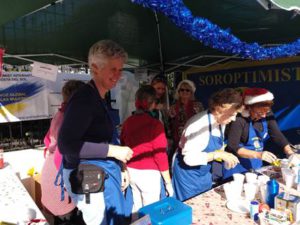 The Soroptimists prepared 150 special food parcels, working with the Red Cross, including some bigger parcels for large families whuich will go to people in the municipality of Mijas,
"We have been working with the Red Cross in Mijas for 10 years and are very grateful for the many donations we have received, which make it possible to help the local families" said Aura Roderick, President of Soroptimist International Costa del Sol, who also thanked the supermarket GM Cash & Carry for their collaboration.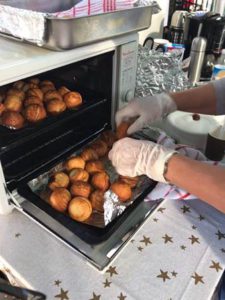 The bags were handed out to the families this week and contained polvorones and mantecados,Turron and chocolate, biscuits, tinned fish, peanuts, jam, instant chocolate powder and olive oil. An extra donation of more than a thousand nappies was also given to the Red Cross.
SI Costa del Sol is part of a worldwide NGO with more than 75,000 members in 122 countries, all professional women who want to help empower, enable and educate women and children.
For more information: www.soroptimist.es
Facebook: Soroptimist International Costa del Sol