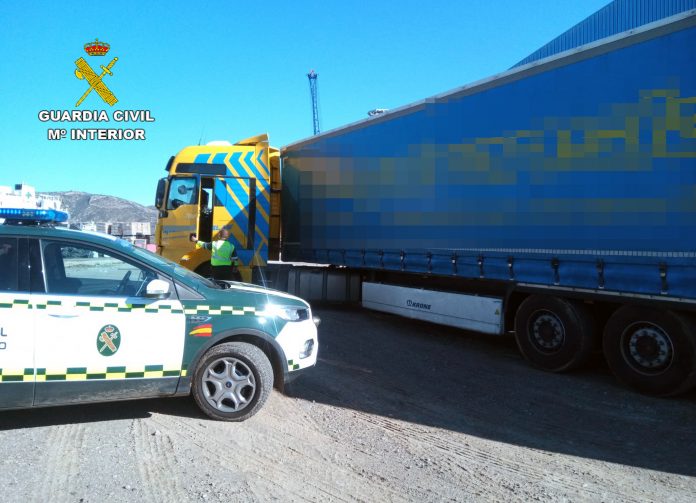 A DRIVER of a 40 tonne articulated lorry was found to be seven times the legal drink drive limit for alcohol.
Guardia Civil officers were alerted by officials at Cartagena port when they say the massive truck being driven "erratically" in the Escombreras dock.
When the agents arrived, they noticed that the driver was not in the proper condition to drive, possibly as a result of drinking alcoholic beverages.
For this reason, the driver, a man of Ukrainian nationality and 47 years of age, was subjected to the mandatory alcohol tests in which he gave a positive result of 1.07 and 1.05 milligrams of alcohol per litre of exhaled air. The maximum rate allowed in the case of professional drivers is 0.15 mg/litre.
.