A PAEDOPHILE who snatched a schoolboy in a park and launched a prolonged sexual assault on the 8-year-old has been found guilty at London Crown Court.
Shane Upton, 24, grabbed the unsuspected boy in broad daylight as he skipped to a nearby toilet "without a care in the world" after playing tennis with his friends in Burgess Park in Camberwell, London, England earlier this year.
The youngster had been happily enjoying his afternoon before going off on his own to relieve himself at a nearby café. However, Upton watched the little boy from the sidelines and followed him into the toilets, locking the door from the inside and then forcing the child to engage in sexual activity whilst in the cubicle.
If that was not horrific enough, he then dragged the little boy out of the building and led him around the park where he then launched another sexual assault on the child in a makeshift den made of twigs, thorns and flowers.
Whilst this was taking place, the boy's mother desperately searched for her child who had not returned from the toilet. In a state of anguish, she raised the alarm and called the police, where a short time later a helicopter and officers on horseback were deployed to take part in the frantic search.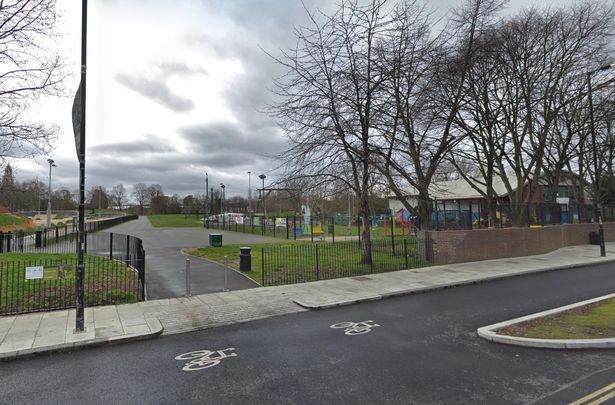 Police officers found Upton engaging in sexual activities with the little boy in the bushes. The court heard that the boy was shaking and crying as Upton ran off in a bid to escape.
Officers chased Upton across a field and held him down on the floor where a struggle ensued for some minutes. Upton bit and spit blood at officers who punched and kicked him in a bid to prevent him from fleeing, successfully handcuffing the man.
During his trial jurors watched CCTV footage of Upton kidnapping the child and aerial footage of his arrest. Prosecutor Adrian Amer said:
"If you could bear to imagine what it was like for him, if you can bear it, put yourselves in his position. You saw him merrily skipping along to the loo, an eight-year old boy presumably not a care in the world.
"He was preyed upon. He was pounced upon. He was sexually assaulted. He was kidnapped and the prosecution say he was further sexually assaulted."
Upton was found guilty on Monday, December 16 of five charges including kidnap and sexual assault on a child under 13. As Euro Weekly News understands, he will be sentenced for his sickening crimes in the New Year.