A TWO-YEAR-OLD girl from Leicester, England, has stunned the medical world after she became the world's lone sufferer of 'Benjamin Button' disease.
Little Isla Kilpatrick-Screaton suffers from a unique strand of mandibuloacral dysplasia which causes rapid ageing of her cells. The rare disorder has caused the little one to age prematurely where she weighs around half as much as a healthy toddler – a mere 15 pounds.
Isla's ordeal began when she was born in February 2017, where not only did doctors nearly lose her, but the troubled newborn had to be incubated for the first five days of her life and put into a medically induced coma. As a result, her parents were unable to hold their child when she first came into the world.
Isla's troubles only worsened when she arrived at home as whenever her parents Stacey and Kyle tried to bottle-feed her, she started choking, requiring one parent to perform CPR while the other dialled the emergency services.
However, when tests results showed a mutation in her genes that had never been seen before it left medics baffled and her parents were told to 'start Googling' to find out what is wrong with their beloved daughter.
They were finally able to identify her condition 6 months later, where Isla's condition is extremely rare. In fact, there are only 7 examples ever noted in medical literature of mandibuloacral dysplasia, but none of them is of the same mutation as Isla's. While experts state that her condition is not life-limiting, they are not certain because her condition is so unique.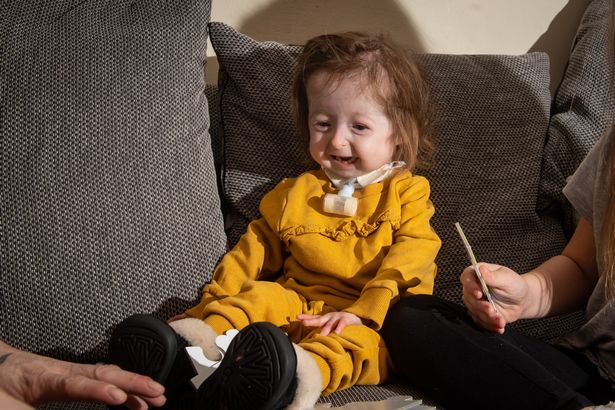 Isla's illness has not only left her with a heart condition and breathing trouble due to her constricted airways, but she is also not able to eat on her own and her limited language skills require her to communicate in sign language.
Her parents face a daily battle to care for Isla, sometimes taking their little girl to up to 6 appointments per week with 12 different consultants.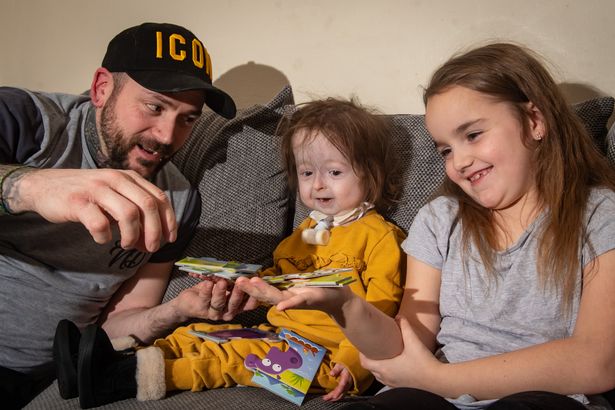 The toddler does face an uncertain future, but despite Isla's difficulties, her parents say their daughter is very expressive and communicative and is just a happy little girl.