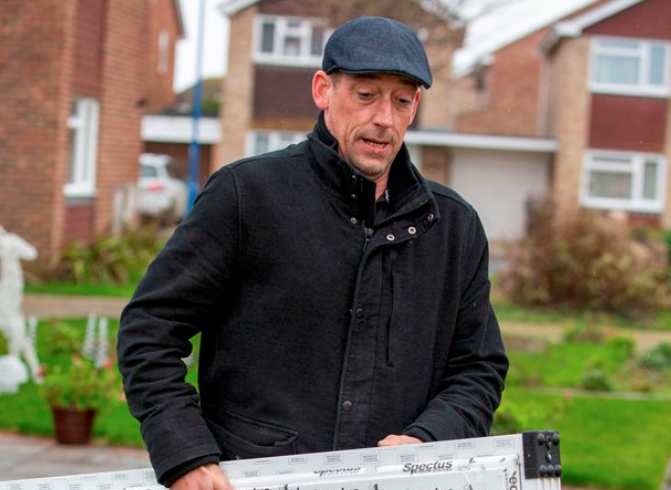 A BUILDER who hit the jackpot and became a multi-millionaire after winning the EuroMillions has been seen carrying out jobs for his customers in the lead up to Christmas – for free!
Steve Thompson, 42, became the ninth-biggest UK winner in the history of the Europe-wide lottery last month when he won the whopping sum of £105 million.
However, despite the win, the dad-of-two vowed to return to work to 'stay normal' and it has now been revealed that is he is getting into the Christmas spirit by carrying out labour for free of charge.
Speaking to The Sun, a resident from West Sussex, England, said that Mr Thompson refused to charge his neighbour after he finished installing a conservatory last week. He said the builder refused payment for the job, instead letting the woman keep the money for Christmas which shows what a decent man he is.
As Euro Weekly News understands, sources close to the family reveal that the builder will no longer charge any of his remaining customers so they can use the well-needed cash for something else over the festive season.
Mr Thompson was spotted sorting out this week's jobs with his business partner today (December 17), where he is still using his old yellow work van to ensure that he completes every job that he promised to finish.
Last month, Steve and his wife Lenka were revealed as the winners of the life-change sum. The couple, who have two sons aged 10 and 15, said the mountain of cash was "too much for us" when they received the eye-watering cheque.
He also reaffirmed his promise made to his clients – that he wont let them down before Christmas through completing all his current jobs. At the time Steve said:
"I've still got jobs to do before Christmas…I will hold my word to it that they will get finished. I'm not hanging up my tool belt, definitely not.
"We're going to do a lot of good with this money. It's too much for us. It's so much money I'm going to be generous…sensibly generous.
"Not just family and friends but lots of people will benefit from this…Everyone's going to have a good Christmas."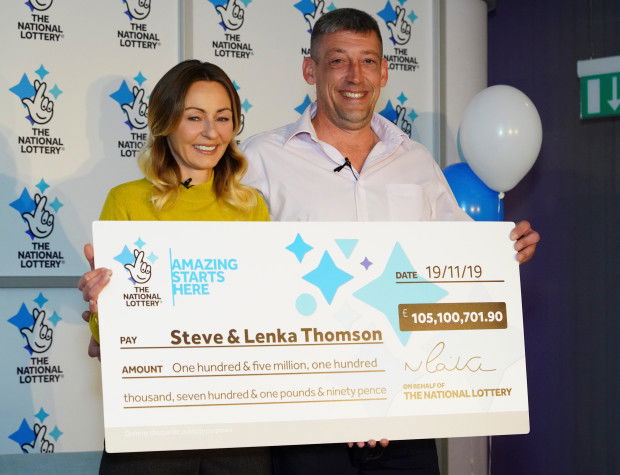 His dedication to finishing jobs has stunned the local community who expected him to be spending his fortune. A resident told The Sun that Steve's a mega jackpot winner but first and foremost a loyal builder. They added that he could be sitting on a sun-kissed beach sipping champagne but instead he's out at work.