THE 'black cab rapist' who reined horror on victims by drugging and raping them has been jailed for life with a minimum term of six years for attacking four more victims as a court heard that he remains as "dangerous as ever."
John Worboys, 62, was locked up indefinitely for the public protection with a minimum of eight years in 2009 after being found guilty of 19 sex offences against 12 women between 2006 and 2008.
As a result of the publicity on the case, new victims came forward to report being sexually attacked since as early as 2000, meaning Worboys had been committing crimes much longer than the police had previously thought.
The predator, who kept a 'rape kit' in the boot of his car, attacked the four women between 2000 and 2008, with the victims coming forward last year after the Parole Board deemed that it was safe to release him.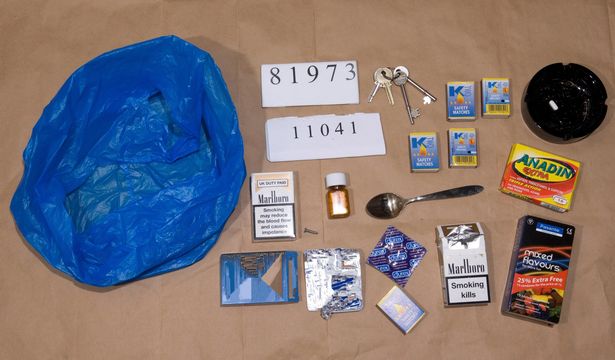 However, police believe he may have carried out more than 100 rapes and sexual assaults on women before he was finally jailed, and that he would have continued to prey on women if had never been caught.
At his trial, the court heard how Worboys had "fantasised" about attacking women since 1986, and he drugged the four victims who had hailed his cab with the intention of sexually assaulting them.
He told one of the women he was a Chippendales stripper and claimed he was celebrating a betting win to convince her to drink sedative-laced champagne where she later woke up naked in her bedroom.
Another victim, who was university student, was picked up after a night out with friends in 2003 by Worbys in his black cab. She was then given something to drink after he told her he had won some money and the next thing she remembers is lying in the floor of the cab where 'something did not feel right'.
The third victim was picked up by Worboys after a night out on the King's Road in 2007. Worboys told her he had won £40,000 at the casino and held up a bottle of champagne inviting her for a drink. She next remembered waking up in bed the next day with a hangover.
The fourth woman was attacked in 2007 after she got into Worboys's cab with a friend. He had told them he had won the lottery and offered them miniature bottles of champagne. After dropping off her friend, he continued on to the woman's home but she had no memory of getting from the kerbside to her flat until she woke up the next morning naked, which she said was unusual.
The rapist returned to court on Tuesday for sentencing after admitting the attacks on the four women, including two charges of administering a drug with intent to commit rape or indecent assault and two further charges of administering a substance with intent to commit a sexual offence.
Sentencing at the Old Bailey today (December 17), Mrs Justice McGowan said:
"I am satisfied to the required standard, on the evidence I have heard, that you are a continuing risk. I find you are currently dangerous.
"Your offending spans five years more than previously known.
"I do not know when, if ever, you will cease to be a risk. It will be for the Parole Board to decide in the future."
The judge added that she was concerned about Worboys' ability to "manipulate others" and his "failure to admit" the risk he posed.