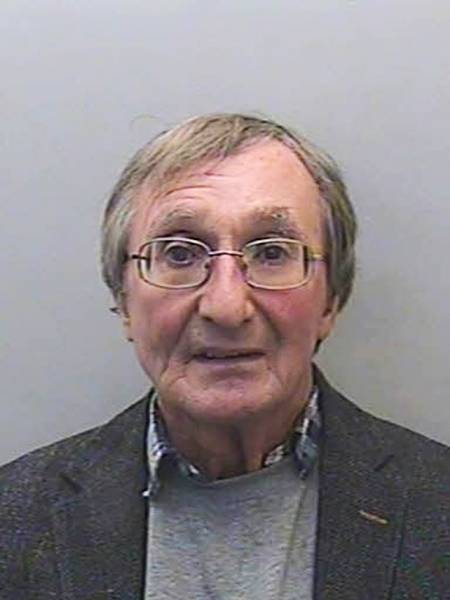 A Top head teacher has been exposed as a serial stalker after putting his ex through hell
Russell Hollins, 71, is now starting a two-year jail term for harassing Sally Eggington. He was convicted of stalking his ex-wife and another ex-girlfriend in 2009, in 2010 and again in 2015, Birmingham Live reports. Hollins, formerly from Rugby in Warwickshire, has also breached restraining orders banning him from contacting victims on seven occasions. The 71-year-old was head at Treliske Prep School in Truro and at Wolverhampton's independent Royal Junior School.
He was also deputy head at Coventry's King Henry VIII School and headmaster of Chapter House Prep School at Queen Ethelburga's Collegiate, Little Ouseburn, and Yorkshire. His latest victim, Ms Eggington, has dubbed Hollins as a "manipulative, intellectually arrogant misogynist" after enduring nine months of torment. Russell Hollins, bespectacled and with the wild, unkempt hair of an eccentric professor, shuffled through the corridors of this country's top schools seemingly lost in an academic fog of fine art, architecture and untamed landscapes.
Behind the Mr Chips persona, the head teacher harboured a simmering, all-consuming resentment of women…
He held the medieval view that they were inferior to men. Despite his gushing oratories about history and sculpture, he harboured old-fashioned beliefs. The old-fashioned beliefs of a misogynist. And the women who shared his life, no matter how briefly, were subjected to a relentless campaign of cruelty when attempting to break free from his clutches. He is accused of subjecting the woman to a flood of messages, using different names and numbers when she attempted to block him on social media or by text-Pupils who attended those ivy-walled seats of education, where Hollins was seen as a dotty intellectual, will be stunned by his list of criminal convictions.
Indefinitely restrained
Hollins' Facebook site – one of three he had – still carries traces of the vile war he waged after being spurned, and of his obsessive character. He repeatedly posts: "Why are you wearing a wedding ring when you have been a widow for many years?" He announces: "I think that Alfred Hitchcock would have created a wonderful film on your hedonistic but complex life of intrigue." At Exeter Crown Court, Hollins, formerly of Rugby, but now living in Topham, Devon, where he cared for his 96-year-old mother, admitted stalking and breaching a non-molestation order. As well as the prison term, he was handed an indefinite restraining order, banning any contact with Ms Edgington her employers or family, and prohibiting him from going to a large area of Warwickshire around Bulkington, Bedworth and Coventry.