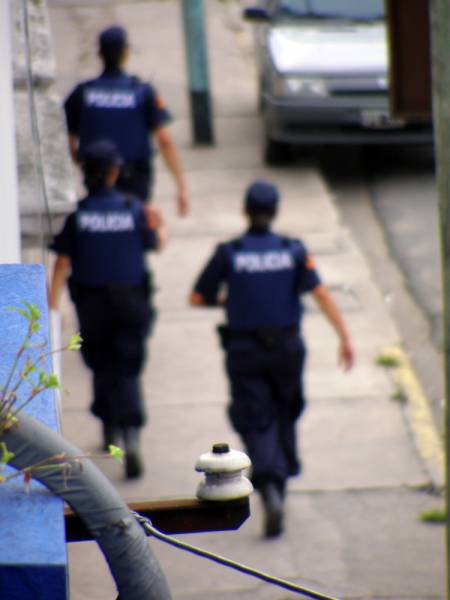 As Euro Weekly News understands, police hunting the killers of British millionaire Matthew Gibbard have arrested four men.
As reported previously by EWN, Mr Gibbard was killed and his stepson Stefan Zone injured during Saturday's attack
Mr Gibbard, 50, a businessman from Northamptonshire, was targeted outside a luxury hotel in the capital where he was enjoying a Christmas break with his 28-year-old stepson.
Mr Gibbard died shortly after being shot in the chest outside his hotel, his stepson Stefan Zone, 28, who was shot in the leg was rushed to hospital for an emergency operation.
According to reports from The Standard, officers in Buenos Aires made the arrests during raids in the south and west of the Argentinian capital.
All the detainees are reportedly Argentinian, although police are said to be hunting other suspects of Venezuelan nationality. However it has not been made clear how many other suspects the police are searching for.
The motorbike believed to have been used by the armed robbers during the horrific attack has been seized as well as a red Ford Fiesta which had been stationed opposite the five-star Faena Hotel in Buenos Aires where Saturday's shooting took place.
The detainees will be brought before the courts later on Monday so they can be questioned by an investigating judge.
Police believe that Mr Gibbard and his stepson had been "marked out" by a gang targeting wealthy tourists upon arrival at the international airport.
Argentinian president Alberto Fernandez had described the murder as "atrocious" and urged the police to be "inflexible" in hunting down the culprits.