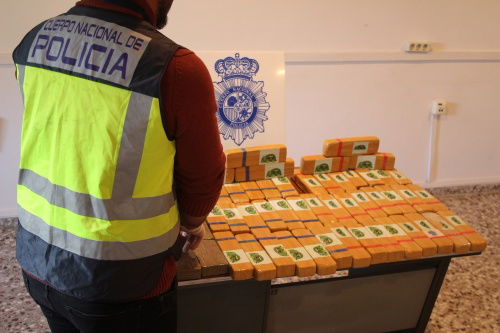 NATIONAL Police have arrested two men from Murcia in Spain's Costa Calida as they travelled back from the Netherlands with 30 kilos of heroin
Police detained the men after they had put in place a surveillance operation on receiving information that a drugs trafficking operation was imminent.
The arrested men, aged 33 and 40, were travelling back to Spain in a high-end vehicle in which they were transporting 60 hidden packages containing the narcotic substance.
National Police set up a 24 hour watch on the Spanish/French border waiting for the return of those involved.
Initial inquiries had revealed that two people intended to travel from Murcia to the Netherlands to acquire drugs. Police efforts made it possible to detect their departure from Murcia and then Spain in a high-end vehicle.
Police then kept watch for their return at the border in Irun and two days later border controls spotted them.
They were followed then intercepted in the town of Imarcoain with a search of the car revealing the heroin.