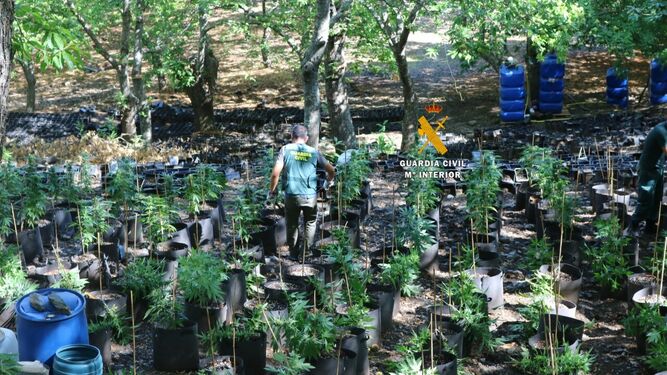 THE Guardia Civil have arrested five people for drug-trafficking offences in Costa del Sol's Malaga, Spain.
An investigation was launched after evidence pointed towards a criminal gang dedicated to the cultivation of marijuana operating at a farm in the rural area of Faraján in Serranía de Ronda.
The group used a range of security measures to hide their illegal activities, including setting up a guard post with watchmen, laying down perimeter traps and using dogs to defend the land.
Once enough evidence was collected, officers moved to the site, finding 6,043 marijuana plants, large quantities of hashish, in addition to equipment used for the cultivation of the drug.
The discovery led to 3 men and 1 woman, all of Serbian nationality, to be arrested for their responsibility in growing the narcotic. Another person has also been detained and charged with crimes against public health.