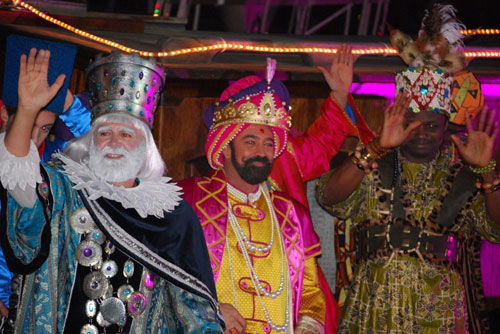 The Three Kings in the La Florida district of Alicante on Spain's Costa Blanca will this year actually be Three Queens.
Mari Ángeles Berna, Mari Carmen López and Mónica Nombela will be the Magical Queens in the annual January 5 parade.
The festive and commercial associations of the district decided to have three women as their representatives on the float, and are asking for people to respect their decision and support the women. Those responsible for managing and planning the float say that "the most important thing is that children and families have a great time."
Melchor will be represented by Mari Ángeles Berna, a digital communication consultant with the Spanish Association against Cancer in Alicante. Gaspar will be Mari Carmen Lopez, a well known local businesswoman, and Baltasar will be Monica Nombela, la commercial lawyer.
The arrival of the Three Wise Men in Florida usually attracts a dense crowd every year through the streets of the neighbourhood and organisers say they expect this event to be no different.
It will be the first time that a neighbourhood in the city of Alicante has used three women as the main protagonists of the parade.
In Spain, the most recent case was in Madrid, a decision that had a great impact nationally. The organisers in La Florida are confident that the event will be "respectful and eye-catching."