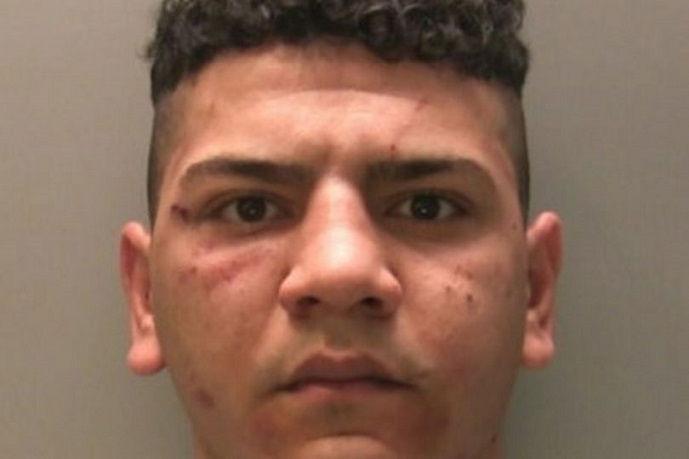 A teenager has been locked up for 12 years and is likely to be deported after stabbing a man outside a center for asylum seekers, he was originally from Iran.
Soheil Bahmanifard, 18, denied wounding Amirreza Ramezani with intent to cause him grievous bodily harm, but was found guilty by a jury following a seven-day trial at Cardiff Crown Court. Judge Neil Bidder QC said: "The attack, in my judgement, was determined and persistent." The court had previously heard the incident happened outside The Gap centre in Stow Hill in Newport on June 14. Bahmanifard, from Morden Lane in Newport, admitted unlawful wounding and possessing an offensive weapon, but denied attempted murder and wounding with intent.
The fight was broken up and Mr Ramezani left, but he came back later because he had plans to meet his girlfriend. In the meantime, the defendant went inside to get a knife from the kitchen. The judge said it was, "the very large and sharp kitchen knife with which you caused the wounds to the victim." Bahmanifard was disarmed "with some difficulty" by centre staff, then went back to the kitchen when they were not looking and hid the knife in his trousers.
He was cleared of the attempted murder charge following the trial in November. James Wilson, prosecuting, said it was a repeated attack with a weapon. The court heard "bad feeling" had developed between the defendant and Mr Ramezani, who were both asylum seekers from Iran. Judge Bidder accepted Mr Ramezani started the violence, following verbal insults, but Bahmanifard was a "willing participant" in the fight but the victim has been left suffering flashbacks and nightmares after the attack.