THE sons of Jeremy Corbyn have expressed their overwhelming pride in their father despite him leading the Labour Party to its worst General Election defeat since 1935.
In a message posted to Twitter by Tommy Corbyn with his brothers, Seb and Benjamin, they said their dad had paid the price for being "honest, humble and good-natured" in a "poisonous world of politics", with years of the most despicable attacks filled with hatred.
They added that the defeat had "hurt", but praised his enduring struggle to campaign for those that were "less fortunate".
When speaking of his role as Labour leader, they said that he had produced "the most wonderful manifesto this country has ever seen", as it had taken on the entire establishment. They said that their father had been smeared and vilified, and that the attacks worsened when he become leader.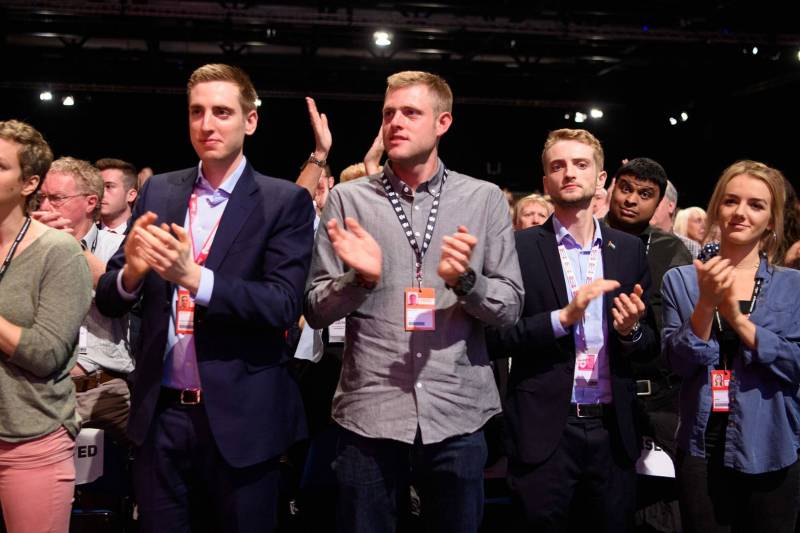 The son's message also touched on his "unbelievably broad shoulders and incredibly thick skin" which he bravely faced in the hope of a world free of racism and hunger, with a strength difficult to quantify. Obviously proud, they concluded a call for their father to carry on fighting and that his time will eventually come.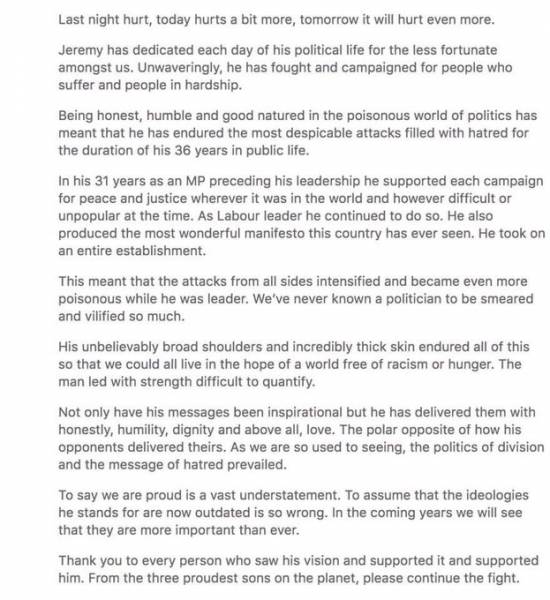 Jeremy Corbyn had hoped to become the leader of a socialist movement but stepped down in humiliation after overseeing his party's worst election defeat for over 80 years.
To his supporters, he offered a chance to deliver a radical leftist agenda, reversing a decade of Conservative public spending cuts. Although his vision attracted young supporters, his refusal to take a position on Brexit, accusations of anti-Semitism and sympathising with "terrorists" were rife, and very likely led to his downfall.