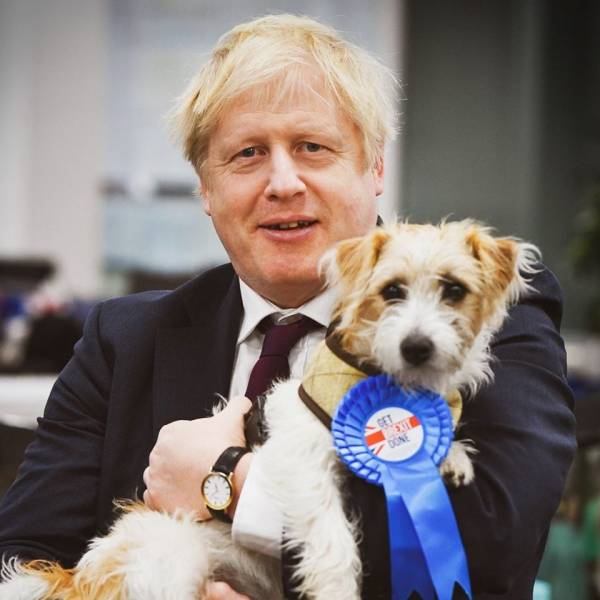 BORIS JOHNSON has stormed home to win the 2019 general elections with a huge majority.
Just after 6:15 am (5:15 GMT), before all the seats were declared the conservatives already passed the 326 seat threshold taking the win with a landslide majority.
This is the Tories best result since 1987 under Margaret Thatcher.
Boris Johnson will return to Downing Street with a majority of 80.
The prime minister said it would give him a mandate to "get Brexit done" and take the UK out of the EU next month.
Jeremy Corbyn said Labour had a "very disappointing night" and he would not fight a future election.
Labour have lost seats across the North, Midlands and Wales in places which backed Brexit in 2016.
Prime Minister Boris Johnson said in a statement: "It does look as though this One Nation Conservative government has been given a powerful new mandate to get Brexit done."
Summary of Events triggered by the Election Results:
The Conservatives win the general election with 364 seats

Jeremy Corbyn says he will not lead the Labour Party in a future election.

There will be a minor reshuffle on Monday and the Brexit bill will go before MPs next Friday

The Tories have taken a string of former Labour strongholds such as Blyth, Darlington and Workington

Lib Dem leader Swinson loses seat

Pound surges on exit poll
Prime Minister Boris Johnson will return to Number 10 today (Friday) with a considerable majority which will, in theory, enable him to drive through his Brexit deal and take the UK out of the European Union next month.
The U.S President Donald Trump has tweeted his congratulations adding that the UK and U.S will "now be free to strike a massive new trade deal after Brexit"
The Final Results Are Apart From 2 Seats That Are Insignificant In The Result.
Conservative: 363 (+66)
Labour: 203 (-42)
SNP: 48 (+13)
Lib Dem: 11 (-10)
Green: 1 (+0)
Others: 22 (-27)