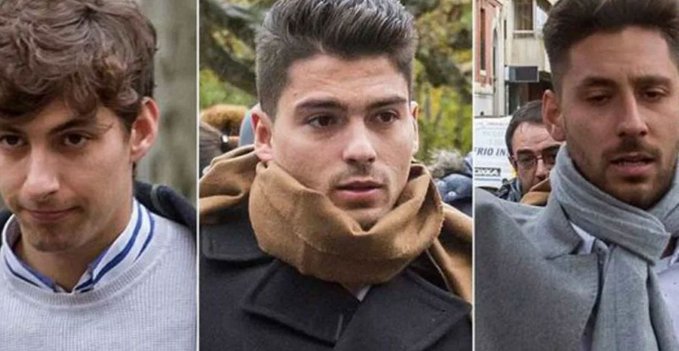 THREE Spanish footballers, former players for Ex-Arandina FC, have been jailed for 38 years each after sexually assaulting a teenage girl.
Carlos Cuadrado, 24, Victor Rodriguez, 22, and Raul Calvo, 19, were found guilty of gang raping a 15-year-old at a flat they shared in the town of Aranda de Duero, in northern Spain.
According the El Pais the men were accused of inviting the girl to their apartment, there they took her "by surprise" as they turned the lights off and forced her to perform sex acts.
The three men denied the allegations that took place in 2017 saying that they did not have sexual relations with the girl and that they did not know she was 15 at the time.
The former football players have have been sentenced to 38 years in jail, however in accordance with Spanish law, the maximum time they will serve is 20 years.
It has not yet been confirmed if the men will appeal the court ruling.
The trio played for third-division team Arandina FC before they were dropped by the club following their arrest in December 2017.
Sexual assault under Spanish law is the equivalent of rape and carries a prison sentence of between 15 and 20 years. Sexual abuse is considered a lesser crime.