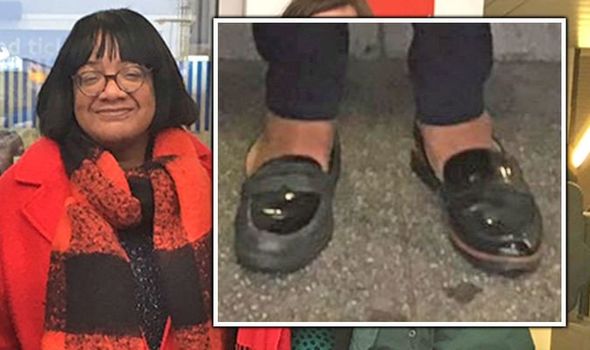 LABOUR'S Shadow Home Secretary Dianne Abbott raised eyebrows as she smiled with campaigners and Hackney South and Shoreditch MP Meg Hillier outside a train station in London as voters went to the polls on Thursday.
While donning a red coat and scarf to keep in line with her party's colours, Ms Abbott appeared to get off on the wrong foot when it came to her footwear. Multiple images shared by Labour activists on social media showed the Home Secretary wearing mismatched shoes. Twitter users quickly picked up on the mistake, where Ms Abbott was then ridiculed.
One person wrote: "Mmmmm well done Dianne Abbott. Odd shoes and one of the shoes is on the wrong foot."
Another user also posted a picture of Ms Abbott, Mr Corbyn and John McDonnell, Shadow Chancellor, with the caption "can't count, can't lead, can't be trusted".
Another said: "You can't even put a matching pair of shoes on or put them on the correct feet. What is wrong with you… seriously!!"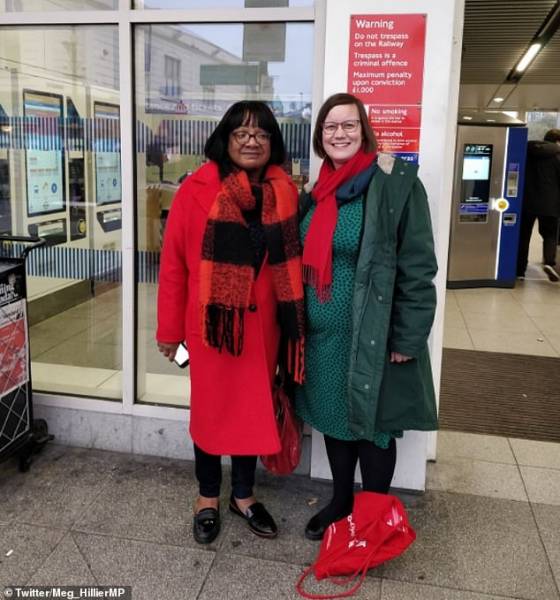 In 3 other pictures she was photographed with the same combination of shoes, where she later posted a picture of herself outside the polling station, but only from the waist up.
I've voted.

Have you?#VoteLabour #GE19 pic.twitter.com/W0J2soeFtP

— Diane Abbott (@HackneyAbbott) December 12, 2019



A full length image was then posted with Ms. Abott surrounded by activists where she was wearing matching shoes. Some party supporters claimed the Conservatives had in fact photoshopped the pictures and that her shoes had always matched throughout the day.