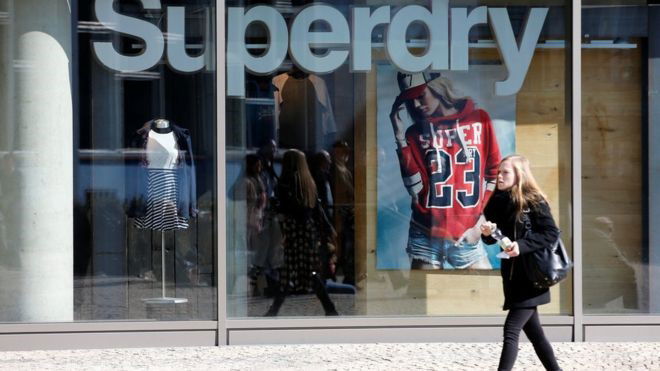 A winter of discontent
The co-founder of Superdry has said he needs to be back running the fashion chain within weeks if it is to be turned around by next Christmas and is calling for shareholder support. The company have recently identified an £3.9m error related to the last financial year which the fashion brand says stemmed from the "overly complex" record-keeping process it used to track the cost of importing stock and moves between warehouses, the company says this has now been corrected .
Mr Dunkerton said at a recent media event that Next year would be one of "reset", he had held up a shapeless woman's jacket as an example of what the management team he displaced had done wrong. The multimillionaire fashion entrepreneur, who started Superdry from a single market stall in Cheltenham in 1985, has promised to revive the fortunes of the company by making it more desirable to younger shoppers and offering customers more choice. Mr Dunkerton had recently been narrowly voted back in by shareholders having stepped down from the firm's board in March of 2018. Julian Dunkerton was speaking after the company issued its second profit warning in two months. Superdry shares collapsed by 38% to 354p on Wednesday, wiping £32m off the value of Dunkerton's 18% stake.
The value of the company has fallen by more than 80% this year, reducing Dunkerton's personal fortune by £250m. On Wednesday, Superdry's embattled chief executive, Euan Sutherland, told the City the group's profits in the 12 months to April would be between only £55m and £70m. Last year the brand had profits of £97m. The group, known for its Japanese-themed hoodies and jackets, suffered an £85m loss in the year to April 2019 as shoppers shunned its clothes and it wrote down the value of 114 underperforming stores. Before these charges, Superdry reported a top-line profit of £42m, down from £97m the year before.