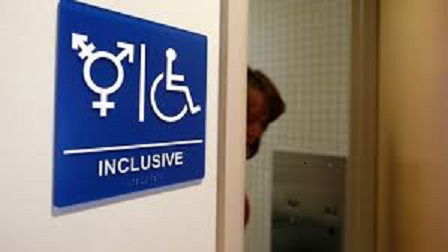 NHS 'over-diagnosing' children having transgender treatment, former staff warn.
Children treated for gender dysphoria are "over-medicalised" as psychologists fear being branded "transphobic", it is claimed. The NHS is "over-diagnosing" children having medical treatment for gender dysphoria, with psychologists unable to properly assess patients over fears they will be branded "transphobic", a former NHS member has warned.
The last three years have seen more than thirty five psychologists resign from the children's gender-identity service in London. Six of those have now come forward to raise their concerns about the hormone treatment being given to children, asking to remain anonymous a psychologist said: "Our fears are that young people are being over-diagnosed and then over-medicalised."We are extremely concerned about the consequences for young people… For those of us who previously worked in the service, we fear that we have had front row seats to a medical scandal." The Gender Identity Development Service (GIDS) at the Tavistock and Portman NHS Foundation Trust is where children with gender dysphoria are treated on the NHS. GIDS had 2,590 children referred to them last year, compared with just 77 patients a decade ago.
Gender Dysphoria
Gender Dysphoria may be characterised by a strong and persistent cross-gender identification (such as stating a desire to be the other sex or frequently passing as the other sex) coupled with persistent discomfort with a person's sex (International Statistical Classification of Diseases and Related Health Problems). Not all transgender or non-binary people will have gender dysphoria, but only those with a diagnosis of gender dysphoria are eligible for the various interventions on the NHS pathway of care.
The term transgender has been very much in the news over the last several years, but many of us know little about the experience that makes an increasing number of young people say they are the wrong gender, and need to make a change. The experience of being transgender, or more broadly gender nonconforming, means that a person's gender at birth (assigned gender) does not match the way they feel about themselves (their affirmed gender).
Young people who are transgender feel powerfully that they wish to be — or are — the other gender. They not only want to dress and act and be accepted as the other gender, but may feel extremely uncomfortable in their bodies, and want to change them, through hormone therapy or surgery, to align with their gender identity. Girls who transition to become males are transgender males. Boys who transition to become girls are transgender females.