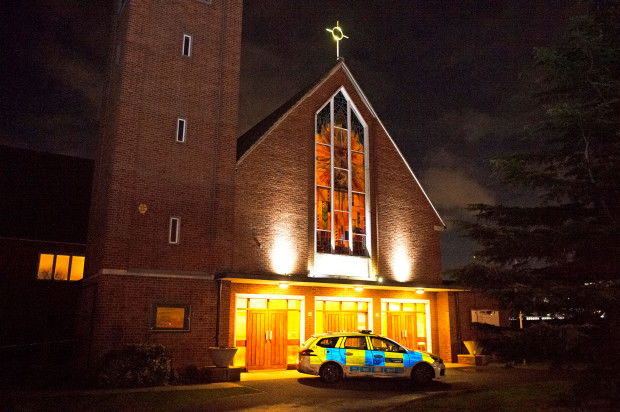 A LITTLE boy is fighting for his life after suffering horrific burns when he was set on fire by a candle at a Christmas carol concert in London, England.
The tragic incident took place at a special festive celebration for children between 7 to 11-years-old at a church in Croydon yesterday afternoon (December 11). The youngsters had been given candles to hold during the performance when the boy fell forwards onto the one he was carrying.
Stunned witnesses described his dad screaming as the horror unfolded and said the boy's costume was "completely engulfed in seconds" after he fell. The child was airlifted to hospital where it is reported that he is in a critical but stable condition, while a man and woman are also being treated for less serious burns.
Noel Campbell, headteacher of St Thomas Becket Catholic School, said: "Our whole school community is devastated by the incident that occurred at our carol service yesterday.
"Our thoughts and prayers are with the child and his family at this difficult time. Following this incident our pupils, staff and families are being given support."
London Fire Brigade have warned parents and teachers away from using real candles around children after the horrific accident. Dan Daly, Assistant Commissioner for fire safety said:
"This horrific accident is a stark reminder of the risk real candles can pose. They are a completely unnecessary hazard when it comes to children and school plays.
"Sadly this isn't the first time we have seen clothing and costumes set alight by candles and people need to recognise the risk and prevent these incidents from happening again.
"People should not be using real candles – especially around children, costumes and decorations – when there are far safer alternatives available."
Croydon Council will now review the incident with the school, the Archdiocese of Southwark and London Fire Brigade. A council spokesman said: "Our thoughts are with all those affected by this very sad incident and we are supporting staff, pupils and the wider school community."