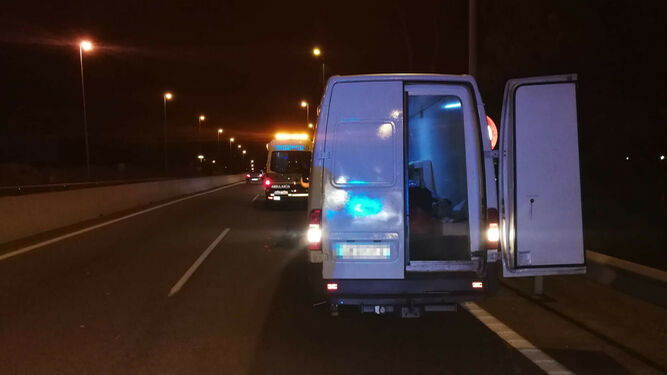 A MAN has sadly died in the early hours of this morning (Thursday, December 12) after being hit by a car on the A7 in Costa del Sol's Marbella, Spain.
According to the Guardia Civil, the 63-year-old victim was struck by a moving vehicle as he was changing his flat tire on the side of the road. The impact was so severe that it flew him into the air where he landed a few metres away.
As the incident was called in to the emergency services by the victim's son, who was travelling with his father at the time, ambulances rushed to the highway. However, there was nothing that paramedics could do to save the man as he was pronounced dead at the scene.
The driver callously fled after hitting the man with the police now launching a manhunt to find the driver who they believe was driving a dark coloured Fiat car.
As Euro Weekly News understands, the victim was travelling with his son as they were on their way back to their hometown in Toulouse in France. At KM18.6 the car then had a puncture, with the father going to change the tire.
The son has also provided critical information about the car in a desperate attempt to find out who killed his father.