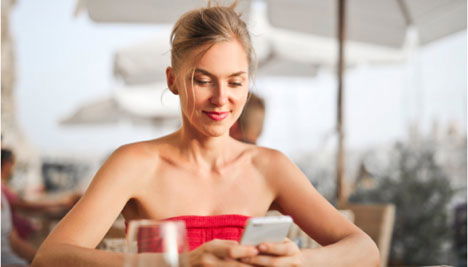 Going on vacation is wonderful, exciting, and just feels so liberating. But traveling can also be tough, stressful, and sometimes scary.
Luckily, there are apps that can fix that, and make the experience much more enjoyable:
Planning
Putting a trip together is tough. You have to think about accommodations, transport, sightseeing, day trips, what to pack – and that's just scratching the surface.
Well, there are some apps that can make the process hassle-free:
TripAdvisor
While TripAdvisor can be a good way to find and book hotels and flights, I'd say its main appeal is how easy it makes it for you to plan your vacation.
The app has everything you need – lists of restaurants, attractions, and tours, all complete with their own ratings and reviews that let you know exactly what to expect.
Plus, if you have any specific questions, you can quickly find a region's dedicated forum where you can ask seasoned travelers and locals questions. An example of that would be posting on a Naples or Reykjavik forum to ask people about bus tickets and timetables.
Links:
PackPoint
The perfect app to stop worrying about whether or not you packed everything you need. Just open it up, and it'll tell you exactly what you should bring with you depending on various factors:
How long your vacation is.
Whether or not you have access to laundry facilities.
How the weather will be where you're going.
What kind of activities you plan on doing – are you going to work out and go to the beach, or are you just going to attend a business event?
Links:
TripIt
An excellent way to declutter and streamline your crowded vacation plan, TripIt allows you store all your itineraries, bookings, and documents in one place.
You can configure reservations to be automatically sent to TripIt. Once that's done, you can use the app to view and manage stuff like:
Rental cars
Travel confirmations
Hotel and Airbnb info
Tickets
Flight itineraries
If you have someone picking you up from the airport, bus station, or train station, TripIt lets you share your travel plans with them for better coordination.
Links:
Roadtrippers
Whether you're planning an epic road trip with your friends, or want to plan your own day trips from the city you'll be staying in during your vacation, Roadtrippers is the perfect app.
Basically, it'll plan out the entire route for you, making things much simpler. Also, it lets you book hotels and activities that are on the way.
The app even helps you find lesser-known and unique landmarks or attractions, as well as lovely and cool restaurants. And yes, you can bookmark them all for easier tracking.
Links:
Booking and Managing Accommodations
Finding the right hotel or Bed and Breakfast can be tough – especially if you plan to vacation in a large city where there are tons of options.
So, here are some travel apps that will make everything simpler:
Booking.com
Booking.com is one of the most popular ways to book accommodations on the web. The app has a nice user-friendly design, and gives you access to thousands of hotels, motels, apartments, hostels, and more from around the world.
Also, the app offers you an easy and convenient way to find and pick the right accommodation for you with its interactive map.
Plus, once you become a regular user, Booking.com will throw nice discounts your way with their Genius loyalty program.
Links:
Airbnb
If you're looking to save money or enjoy a more private and unique experience, Airbnb is exactly what you need. Instead of hotels (which can be pretty pricey), you can book home rentals, rooms in apartments, entire apartments, and even villas.
The way you filter results is really nice – you can do it according to the type of the home, the amenities, whether or not pets are allowed, trip purpose (leisure or work), self-check in options, and – of course – the price.
Links: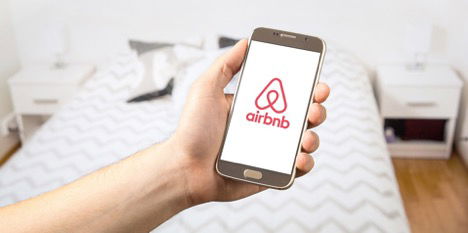 Hotels.com
Like the name implies, this app lets you book hotels. Of course, the variety of accommodations is much larger. You've also got aparthotels, hostels, guest houses, and even more interesting options like house boats, caravan parks, and so-called "palaces."
What really makes Hotels.com stand out from apps like Booking.com, though, is the way you can save money:
Instant savings with Secret Prices.
Getting a free night for every 10 booked nights.
Promotional codes that let you save up to 5%.
Last-minute travel deals and flash sales.
Links:
HotelTonight
The app lets you find tons of quality hotels, but its appeal is in the fact that it caters to last-minute travelers.
Basically, HotelTonight lets you find accommodations on the same evening you look for them, or even up to seven days in advance. Since traveling often involves making bookings half a year or more in advance, something like this is perfect for last-minute changes.
What's more, you can often find great discounts because the bookings are last-minute.
Links:
Hilton Honors
Hilton Honors is more specific because it's only tied to the Hilton hotel chain. But if you do book with them often, this app is gonna be very useful.
Its main highlight is that it allows you to actually pick the room you want. On top of that, the app also acts as a remote control for your hotel room's door.
Oh, and another great perk – the app offers a Digital Check-out feature. And despite its name, it also includes the check-in process. Very useful for when you arrive too tired at the hotel, right?
Links:
trivago
While trivago doesn't exactly allow you to book accommodations directly, it is a very useful travel app.
Why?
Because it brings together over one million hotels from 180+ booking websites. When you look up accommodations, you can easily compare prices from all platforms. When you pick one, you're redirected to the appropriate booking platform to finish the process.
What's more, you can also use handy filters to look up accommodations – from price and rating (obviously) to more specific things like Wi-Fi and breakfast. That and you can look up accommodations by region and cities or even specific landmarks.
Links:
Buying Plane Tickets
There are tons of apps that let you do this, so I decided to only focus on two of them since they offer more unique-ish features – at least in my opinion:
Kiwi
While Kiwi lets you book stuff like hotels, train tickets, car rentals, and activities, most people use it to buy plane tickets.
It's not hard to see why. The app can help you find some pretty cheap flights, but its main appeal is the info it offers about airports – where you can find lounges, how to find ATMs, and where you can safely store your luggage if you're dealing with a pretty long layover.
Also, the app has a price calendar that helps you compare tickets.
Links:
Hopper
Hopper is a great way to save money on plane tickets. All you need to do is enter your location and where you want to fly, and the app will show you a calendar of upcoming dates that are color-coded. What you'll want to keep an eye on are the green dates since those are the cheapest.
Plus, you can set up Hopper to send you alerts when prices change.
And that's not all – Hopper also has a price predictor feature that explains whether or not prices might rise, and by how much. Very helpful when you're not sure if you should book on the spot or wait for a better deal.
Links: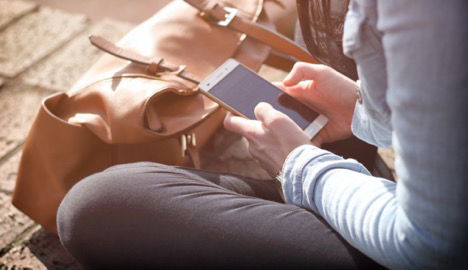 In-Flight Apps
Using the web on the plane is a big no-no, but there are some apps you can put to good use that don't need an Internet connection to work:
Calm
If you're like me, flying can be pretty stressful. Even the slightest sign of turbulence is enough to make me start sweating and start trying to remember prayers I knew when I was a little kid.
Well, that's where Calm comes into play. It's an app that helps you relax during your flight. It's got tons of options for meditations – calming anxiety, self-awareness, lowering stress levels, breathing, deep sleep, happiness, focus and concentration, etc.
On top of that, Calm also gives you many options for relaxing and soothing music.
This is an app I can really recommend since it always makes flying a much more enjoyable experience for me. I can actually sleep through turbulence now by just listening to the music.
Links:
SkyGuru
Another app that's very useful if you worry about turbulences or generally feel uneasy when flying. SkyGuru offers handy weather and turbulence forecast, helping you mentally prepare in advance.
Also, the pro version of the app offers even more in-depth data – real-time alerts and explanations regarding what's happening during your flight.
And the best part – you know you can trust the info offered by the app since actual pilots designed SkyGuru. The app relies on professional aviation weather forecasts that are valid for 18 hours, so you can get all the info you need before boarding your flight.
Links:
Timeshifter
Jet lag sucks – everybody knows it.
Well, there's now an app you can use to fix and prevent it.
Timeshifter relies on accurate neuroscience research to provide you with personalized suggestions on what you should do to avoid jet lag even before you board the plane.
What's more, the app takes specific factors into considerations, like travel plans, age, gender, and sleep patterns to come up with actionable advice.
Timeshifter will offer tips like:
When you should stay awake.
When you should take a nap.
And when you should seek or avoid light.
The app is a paid service, but the first jet lag plan is free, so that's nice.
Links: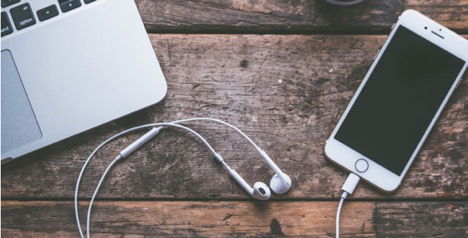 Currency Conversion
Whether you just want to keep your trade portfolio in top shape, or want to make sure you don't get ripped off at the currency exchange on the street, these apps have got your back:
XE Currency
XE Currency is one of the most popular currency conversion apps on the market. And it's not surprising – the app design is on point, it covers everything from rates and charts to global money transfers, you can monitor up to 10 currencies, and it has some of the most competitive exchange rates you'll see.
Best of all – the app doesn't require web access to work. As long as you download a country's conversion rate, you're good to go.
Links:
CalConvert
CalConvert is a currency conversion app for more "experienced" users.
What do I mean by that?
Well, besides normal currency conversions, it also offers a calculator with advanced scientific and mathematical functions. Besides that, it saves a history of all your calculations, and even allows you to convert hundreds of units – metric to Imperial, and all that jazz.
The only problem I really have with CalConvert is that it's only available on iOS devices. Regardless, it's still pretty useful to have when traveling.
Links:
Security
You'll have to check your bank account, social media profile, and email accounts sometime. So, make sure you do it safely with these apps:
VPNs
A VPN is an online service that encrypts your Internet traffic, making it indecipherable for anyone who tries to monitor it.
That can be a real life-saver when using public WiFi – whether it's at your accommodation or at the cute coffee shop down the corner where you enjoy your breakfast before heading out for the day. Using unsecured WiFi on vacation is extremely dangerous. And if that weren't enough, it seems that cybercriminals have started focusing on tourists more and more.
Also, encrypting your traffic can stop you from getting kicked off the accommodation's WiFi if you download torrents.
That's not all. A VPN also hides your IP address.
Why does that matter?
Because:
By hiding your IP address, a VPN lets you bypass firewalls. That's vital if you need to unblock content in a country that heavily censors the web.
Masking your IP address also hides your geo-location, which helps you get around geo-restrictions which can keep you from enjoying your favorite shows and movies from back home.
Hiding your IP address can help you get better deals when buying plane tickets since you can bypass price discrimination.
I can't really offer you direct links to VPN apps, though. While a VPN is the perfect lightweight travel tool, you need to pick the right provider for you, and use their own apps. To get a clear overview of the best VPN services right now, follow the link I left.
Antivirus/Antimalware Apps
Besides securing your web traffic, you also need to secure your devices. With around 360,000 malware samples infecting the Internet every day, you can't really relax. All it takes is one second of carelessness, downloading an infected file without realizing it, and poof – all your bank accounts are empty.
But as long as you use strong antivirus/antimalware software, you should be fine. And by the way – both types of programs offer the same protection – a virus is a type of malware, after all.
Just like VPNs, though, you're gonna have to see which antivirus/antimalware provider works best for you before you download any apps.
To get you started, here's a list of some decent options: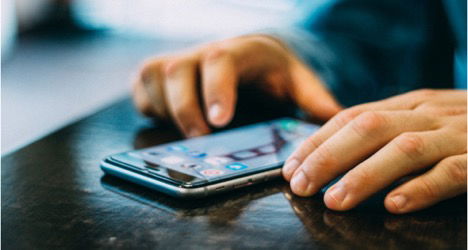 Translation & Conversions
Vacationing in a foreign country can be a real shock if you don't understand the language at all, and if you're not familiar with the local culture and metrics.
Luckily, these apps make dealing with that a breeze:
Metric Conversions
Whether you want to cook a lunch at the Airbnb you're staying, need to accurately calculate the distance of your road trip, or want to be sure your checked-in luggage won't go over the approved weight limit, this app is gonna feel like a godsend.
It's very simple to use, it works offline, and it has over 30,000 unit conversion options – from weight, length, and temperature to volume, area, and energy and power units.
Metric Conversions also supports currency conversions, though I'd recommend using a more specialized app for that – like the ones I mentioned before.
Links:
Google Translate
It goes without saying that Google Translate is one of the most popular ways to understand foreign languages.
The apps support up to 103 languages (for now), so you should be covered no matter where you go in the world. I mean, you even have translations for a lesser-known language like Igbo.
And the 103-language support is only for typing. You can also use camera translations by just taking a picture in 37 languages.
Other than that, you have offline access to translations for 59 languages, and you can even get instant text translations with your camera in 38 languages.
Lastly, Google Translate has support for handwritten translations for 93 languages. Basically, you can draw the characters instead of using the keyboard.
True, some translations might be a bit off and not 100% accurate, but – overall – the app is pretty useful. It works well if you just need to ask a local a question, or if you need to find out what a sign is saying.
Links:
TripLingo
If you want to also sound like a local on top of translating phrases, TripLingo has got you covered. The app has country packs which you can download. Said packs contain stuff like:
A voice translator that translates your voice into the country's language.
Key phrases locals use.
Image translators.
Besides that, TripLingo also offers useful features like WiFi dialer that lets you make calls from abroad (you'll need to add credit, obviously), information about how to stay safe, details about cultural norms, and advice on tipping.
What's more, the app even has tabs that teach you funny lingo you can use to break the ice with locals, or phrases you can use in nightclubs and when you're flirting.
Best of all – you can access that info offline too.
Links: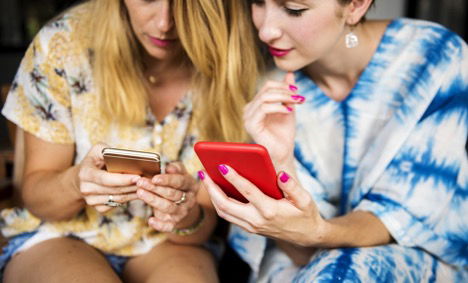 Getting Around & Socializing
Whether you need directions or want to meet locals, these apps are a great choice:
Google Maps
A must for anyone who visits a new city, Google Maps offers you a clear overview of the entire area. You can easily navigate streets, locate restaurants, find landmarks, and get back to your hotel if you've wandered into an unfamiliar place.
Plus, if you turn on Location Services, the app will even show your approximate location, making it even simpler for you to explore the new city.
And if you want, you can even download specific city and area maps so that you can use them offline if you know you'll be without web access.
Links:
AroundMe
If you're in a hurry or just don't want to go through the hassle of starting up Google Maps and browsing through the map, AroundMe is a good option.
Basically, the app will scan your location, and show you a list of places:
Restaurants
Supermarkets
Bars
Gas stations
Hotels
Taxi stands
Hospitals
Movie theatres
Banks
ATMs
Those are just some examples since the AroundMe can show you many other places in seconds.
Links: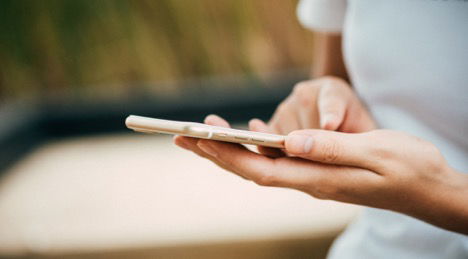 Meetup
If you're feeling sociable and want to meet up with locals and other travelers, this app is perfect for you. It shows you groups who share similar hobbies and interests with you in your vicinity – stuff like photography, yoga, wine tasting, hiking, movies, book clubs, etc.
If you're a digital nomad, you can even find groups dedicated to coworking, business, and techonology – so, great networking opportunities.
Meetup lets you join these groups so that you can get updates about past or upcoming events. And if you want, you can even start your own group.
Links: