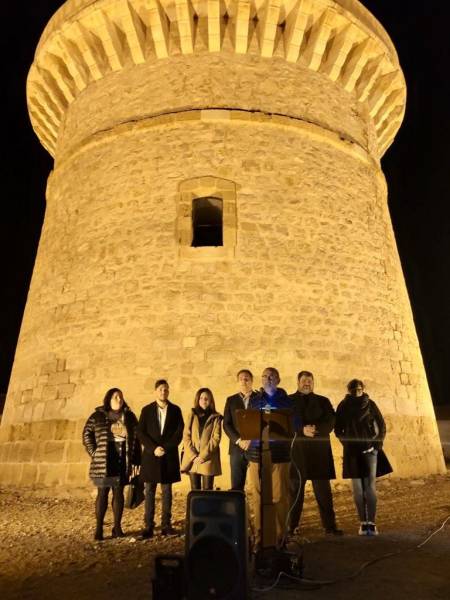 While other towns have recently been switching on their Christmas lights, Campello recently turned them off!
Local mayor Juanjo Berenguer temporarily pulled the plug on the illumination for the Torre de L'Illeta, the town's landmark tower, and the floodlights on the Paseo Maritimo promenade as well as the Christmas lights.
They remained in darkness for 30 minutes in defence of a planet that is continually scourged by pollution and climate change.
"Conscious that this is the time to act, Campello hopes that this simple act will announce in a loud voice that it will do everything within its power to reverse the situation," Berenguer declared.
The deliberate outage responded to a UN directive for a gesture against climate change that has been observed by international bodies, scientists worldwide and conservationist groups.
"The situation is serious, and denying it would be irresponsible, Berenguersaid. "Humanity is facing a huge challenge and it is essential to introduce urgent measures that will achieve sufficient sustainability to save the Earth and guarantee a future for the generations that are yet to come."
Photo credit: Campello town hall