A MEDIEVAL Cultural Market filled the Paseo San Cristóbal in Almuñécar with fun and excitement over the national bank holiday. Fifty stalls along the promenade offered a big variety of products for visitors.
As in previous editions of the market, vendors were required to wear medieval clothing, so local artisans and businesses got into costume to take advantage of the busy weekend. The event was inaugurated and organised by Almuñécar Town Hall in collaboration with the 'Market of Cultures'.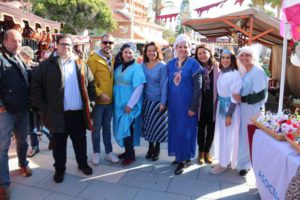 There was something for everybody in the themed Market, with falconry displays, games and craft sand natural products among some of the activities and wares on offer. Children also joined the fun with popular games from the middle ages and Arabic dance and magic shows.