A TEENAGER has been found guilty of killing a "loving, caring and bright" schoolboy who was rammed off his scooter by a drug dealing gang who stabbed him 9 times.
Ayoub Majdouline, 19, was found guilty today (December 11) of the murder of the young boy at the Old Bailey in London, England, with the judge deeming it as a "cowardly and shocking" act.
Jaden Moodie, 14, lay "quivering" as he bled to death on the road after the horrifying attack in east London on the evening of January 8. Jaden had been working in Leyton for a Beaumont gang when he was pounced upon by a rival gang known for their illegal drug dealing activities.
A court heard that Majdouline was one of 5 youths driving around the capital in a stolen Mercedes, spying out rival gang members to attack. They then spotted Jaden with harrowing CCTV of the murder showing the car plough into his scooter which knocked him to the ground.
The talented boxer was then set upon by the group and viscously stabbed to death in a frenzied attack that lasted just 14 seconds. The Mercedes sped off, leaving Jaden to die in a pool of blood on the road with responding paramedics desperately trying to save his life. However, despite their best efforts, Jaden was pronounced dead on the scene.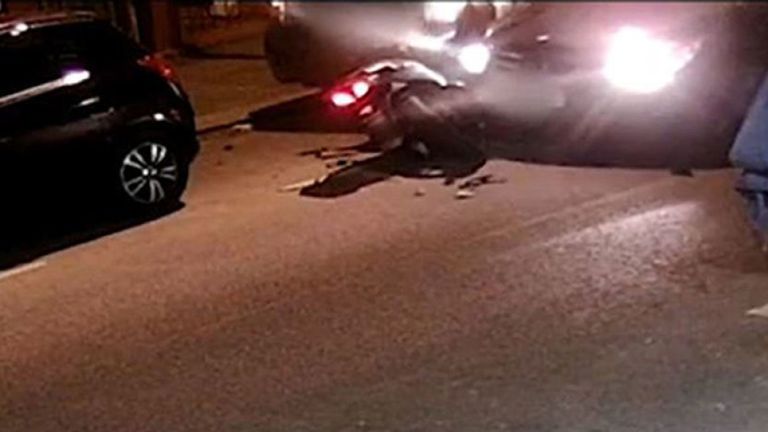 The day before, Majdouline was caught on CCTV at a Travelodge hotel in Walthamstow, East London, wearing distinctive Nike Air Max trainers he allegedly wore during the knife attack on Jaden.
Prosecutor Oliver Glasgow QC also told the jury that Majdouline was wearing yellow rubber gloves, one of which was later found to have traces of the victim's blood and the defendant's DNA. He told jurors the "cowardly" attack was part of a "shocking wave of gang crime" across London that attracted ever younger people.
He said: "It is hard to believe that anyone, least of all teenagers who have only just become adults, could attack another human being in the way that this defendant and his accomplices set upon Jaden.
"No-one who watched the CCTV of Jaden's attackers driving into him and then butchering him with their knives could fail to be disgusted by the injuries inflicted upon him."
In a witness statement read out in court, one man said he saw three men "stomping on someone" before someone said, "quick, let's get out of here".
Following today's guilty verdict, Jaden's mother Jada Bailey condemned his killers as "cowards". In an interview with ITV News London, she said when they were killing him they must have seen that he was just a child. She added that she has no sympathy for Majdouline as he is a child killer.
Jaden's father Julian Moodie said the killers showed no remorse after they sent him flying up in the air and stabbed him. The parents stressed that although their son had gotten in trouble in the past, he was a loving and caring child that didn't deserve to be murdered.
As they left court, the family embraced each other and said: "For Jaden, we've done it." As Euro Weekly News understands, they had moved to London from Nottingham for a "new start" before Jaden was killed.