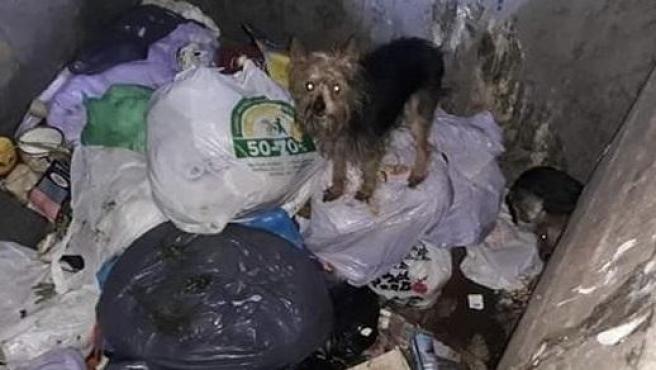 POLICE are asking for help in tracking down whoever dumped 11 live dogs in two underground rubbish bins in Alicante on Spain's Costa Blanca.
The municipal services of Animal Protection of Alicante City Council rescued the pooches from the bins in Plaza de America and calle Devesa street.
They were found by the night shift waste collectors, who thankfully noticed them before they were dumped in the refuse lorries.
Although alive, the animals are said to be in a "a poor physical condition, thin and dirty."
The dogs, which were found in the early hours of Tuesday, are now in the hands of the Municipal Protector of Alicante, where they have been checked by a vet and are receiving medical treatment.
Now the city's Local Police have asked for citizen collaboration to locate and identify the person who may have carried out this act, which is defined as a crime in the Penal Code.
Anyone with information can go directly to the Local Police, dial 112 or call the Department of Animal Protection of the Department of Health of the City of Alicante.
The councillor for Health and Animal Protection, Julia Llopis, said that such an act was inexplicable as dogs can be adopted.
She has also called on people to report any suspected cases of animal mistreatment to the police, saying: "The denunciations are the first step to be able to detect in time situations of animal mistreatment, which can end up in situations like the one that occurred and that constitute in themselves a crime."