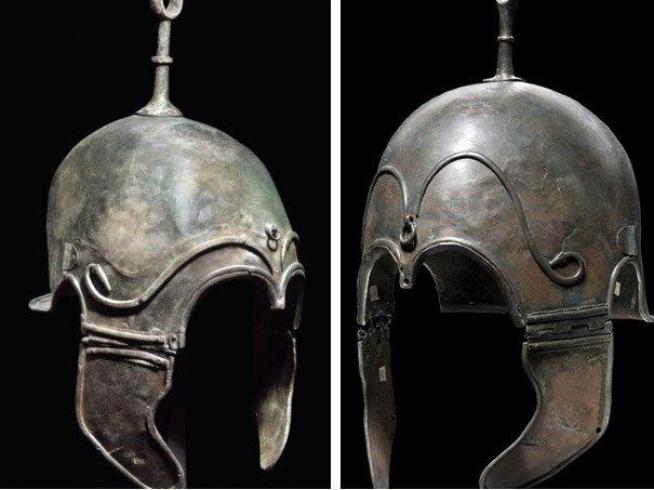 A BRITISH collector has voluntarily handed over to Spain a set of ancient bronze warrior helmets he had paid £250,000 for at auction.
The Spanish government has said this is the most significant restitution of stolen heritage since 2012.
Collector Christian Levett bought the Celtiberican helmets, which date from between 400BC and 200BC, in good faith. He won the auction for seven of the items in Munich in 2008, and a year later bought an eighth from a dealer in London.
What he did not know at the time was that the objects had been looted from an archaeological site in Aranda de Moncayo, in the Aragon region of northern Spain during the 1980s.
As soon as he found out, he arranged to return them. The retires investment manager and founder of the Clive Capital commodity hedge fund signed a voluntary act of surrender after he read the items had been looted in the Spanish media.
He worked with the Spanish Ambassador to Unesco to arrange the process.
Speaking to Artnet News Mr Levett said: "In my personal opinion, when it's clear beyond doubt, as in this case, that an object has been illegally looted and illegally exported from a particular source country, then I personally cannot see why anyone would want to retain that piece in their collection."
He added that while the initial crime had now been solved with the return of the items, he would now try to get his money back from the people who sold them to him.
The ancient artefacts have been on display at the Mougins Museum of Classical Art (MACM), which Levett opened in the south of France in 2011.
Spain's Guardia Civil Seprona department has been taking a serious interest in 'crimes against the nation's heritage' including the looting of archaeological sites, as the Euro Weekly News has reported.