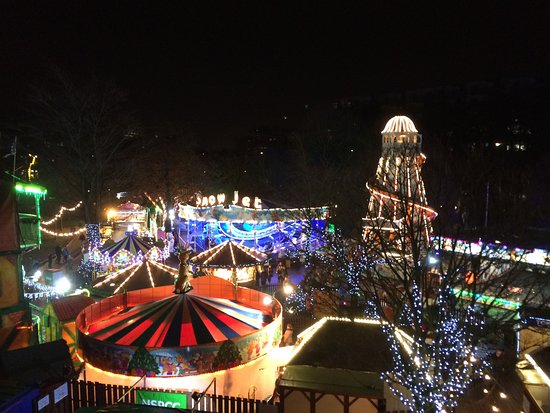 A video circulating on social media that shows footage of two Winter Wonderland security guards punching and kicking a man in the head has been shared by people in Wales with the Welsh wrongly thinking it happened the Welsh cities of Cardiff and Swansea.
The shocking footage, which films a man in a white hoodie coat being pulled down to the ground by three security guards working at Winterland while one boots him twice in the head whilst one of the guards continues to punch to the head as the man is on the floor.
Local Welsh Newspaper www.walesonline.co.uk were flooded by Welsh readers contacting them whilst in reality the incident took place in at the winter wonderland in London England based at Hyde Park.
Cardiff Winter Wonderland due to the confusion had to post a statement on their social media pages on. this morning morning to clarify that the vicious attack did not happen at their location in Cardiff Wales.
"We have been informed of a video circulating on social media surrounding an incident that has happened at a similar event in the UK," the statement read.
"Please note that this did not take place in Cardiff.
"We use a reputable security company that we know very well and trust with the safety of our event.
"We understand the concerns that have been raised from the video but can assure we do everything we can to make the event a safe and enjoyable experience for all."