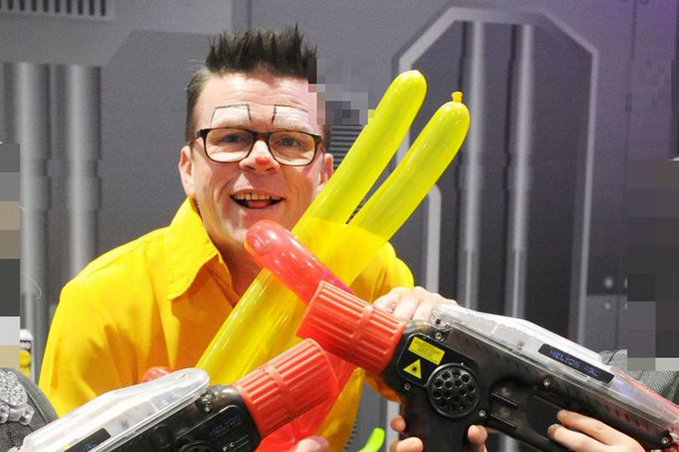 PAEDOPHILE Robert Jamieson came into daily contact with children, attending parties and visiting schools across Hull and East Yorkshire.
The English entertainer has been jailed after he was convicted of raping a child under the age of 13.
Sheffield Crown Court heard how he 'befriended' and groomed one girl before sexually abusing her.
The victim at the time was only twelve, despite her young age when the offences came to light, the girl 'thought she was in love' with Jamieson and refused to co-operate with an initial police investigation, the court heard.
Jamieson was convicted of 10 historic child sex offences against the same girl. Now, after becoming a mother and having a daughter of her own, the victim has reported the abuse.
Prosecutor Gurdial Singh stated during the hearing that it was the fact that the victim could relate to her daughter triggering afresh what happened to her, making her think about what had occurred, prompting her to come forward.
In 2016 Jamieson was hailed as 'Hull's own Batman' after vowing to get rid of the killer clown craze that swept the country in 2016.
He then reportedly said that it wasn't nice to see children being scared and chased by these clowns. That clowns should be "fun" and that true clowns didn't wear masks.
As Euro Weekly Understands, he has now been jailed for 14 years after denying all the allegations, refusing to co-operate with police and calling his victim a liar.