MORE than 200 protestors held a rally in Plaza de Callao in Madrid, Spain, over the weekend to demand that something is done about the use of fur in the fashion industry.
Under the motto 'Do not buy death' the demonstrators laid down across the square in only their underwear with red paint strewn across their bodies to depict skinned animals. Placards also surrounded the group with slogans such as 'Fur is dead' and 'Skin is death'.
Organised by the Gladiators for Peace Association, the objective of the rally was to give visibility to the issue over the festive season. A spokesmen for the association named Oscar expressed the importance of holding the rally in December as this is "the time when there is the highest rate in the sale of fur."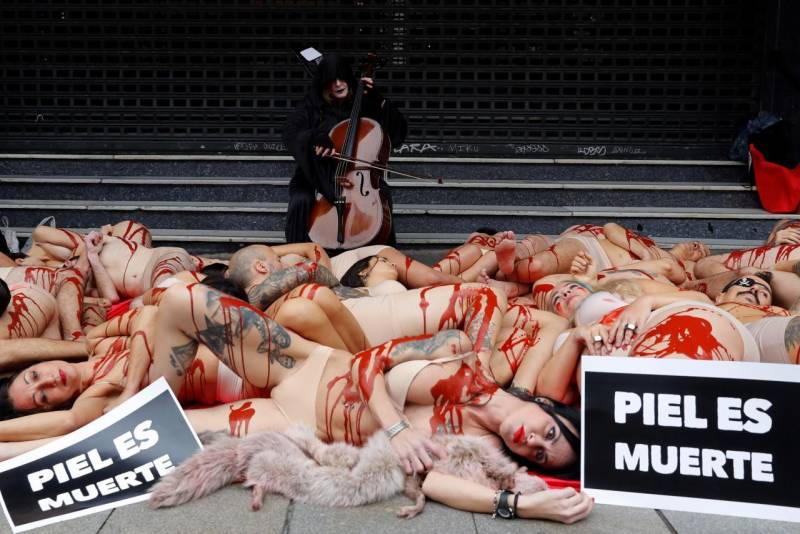 The group also read a manifesto that stated there was "no need" to skin animals for fashion, in the hope of raising awareness in society that there exists real alternatives to fur. It also said that the people who wear fur use it as a "symbols of wealth" and for "social status", but behind the luxury lies an awful reality.
Another member of the group named Carmen called "for consumers to take responsibility for their actions as they only create a market for the goods to continue to be sold."