A REVIEW has been ordered into the decision to approve the release of a murderer who has never revealed the location of his victim's body.
Ian Simms, 63, was jailed for killing 22-year-old Helen McCourt as she was walking home in 1988. He was subsequently sentenced to serve a minimum of 16 years behind bars after overwhelming DNA evidence linked him to the crime, where both her blood and earring were found in the boot of his car.
However, just last month the Parole Board confirmed that Simms had "met the test for release", shocking both the public and Helen's mother. This led to a request being made by Justice Secretary Robert Buckland where he urged the board to reconsider their decision. This has been accepted today (December 10) with a Ministry of Justice spokesman stating:
"After carefully considering the details of this case, we believe there is an arguable case to meet the threshold for reconsideration.
"An application has now been made to the independent Parole Board to have the case reconsidered.
"It is now for the Parole Board to decide whether the threshold is met for the decision to be formally reconsidered."
Helen's mother Marie said she was "very grateful" to Mr Buckland for writing to the Parole Board and hopes they will reconsider their decision as Simms is "too dangerous" to be let out of jail.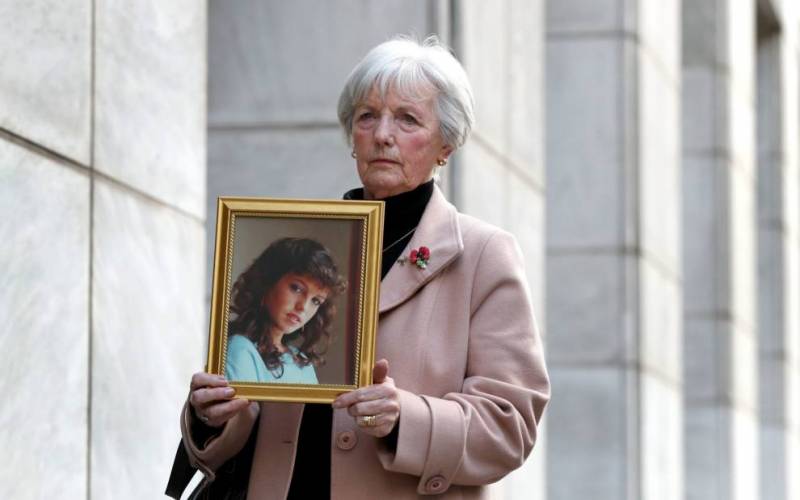 Since her daughter's death, Marie has dedicated her life to keep murderers behind bars until they lead police to the whereabouts of their victim's body – a proposed legislation named as 'Helen's Law'.
Marie has spent 32 years desperately searching for Helen as Simms continues to maintain his innocence and refuses to co-operate with the police.