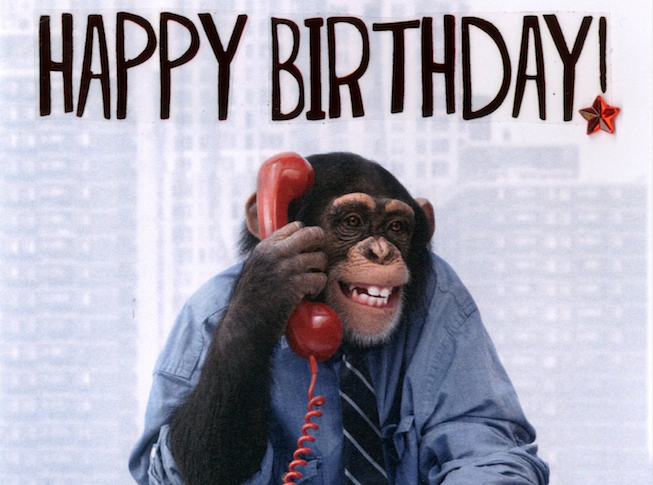 A LEADING greeting cards company have been urged to stop selling products featuring apes after animal rights activists said the "cruel" pictures fuel exotic pet trade and their captivity.
Moonpig, the online card retailer, recieved backlash after products featuring captive apes appeared on many of their products. The People for the Ethical Treatment of Animals (PETA) demanded that they be dropped.
PETA argued that great apes, who are used as "actors" or kept as "pets", are usually taken from their mothers shortly after birth. They state that this traumatic experience tragically results in long lasting neurotic and self-harming behaviour.
They also stressed that the majority of consumers are unaware that the "smile" exhibited by chimpanzees is actually a sign of fear that shows the animal is deeply distressed.
In response, Moonpig confirmed that they will no longer sell any card depicting captive chimpanzees. Leading figures in conservation have praised the move and urge other companies to follow suit.
Dr Jane Goodall DBE, the primatologist who discovered that chimpanzees have the ability to make tools, also responded to the "inappropriate" greeting cards by reaffirming that they are commonly abused by the entertainment trade.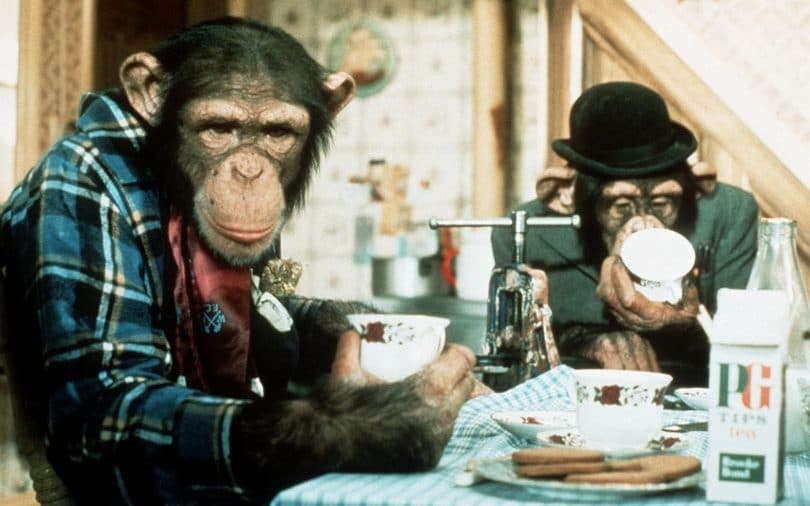 Dr Goodall is also campaigning for videos showing "cute" chimpanzees exhibiting human behaviour which are commonly shared on social media to be taken down. She urges everyone to stop liking ad sharing them as they perpetuate the vicious cycle of the illegal sale of primates and poaching them from the wild.
Recently, the University of Edinburgh released a study in collaboration with the Neotropical Primate Conservation that concluded that the use of primates in the entertainment industry is unethical. The report indicated that it "damages their welfare by fooling the public into thinking they are happy in human environments" when they are not.