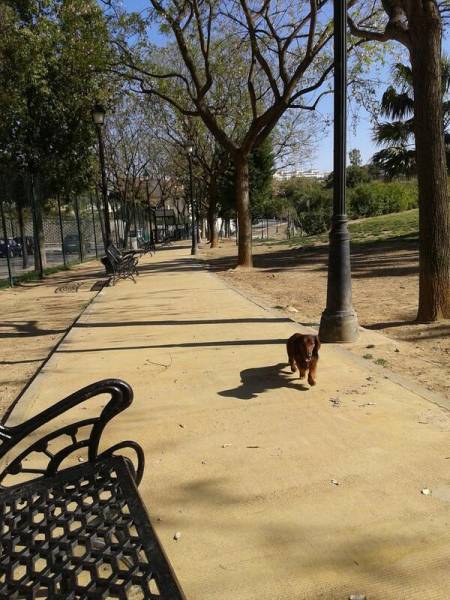 THE WORKS and Infrastructure Department of Fuengirola have begun to improve the environment of the Guau Guau dog park, one of the most used leisure and recreation areas by the residents of Los Pacos.
The works are intended to improve the accessibility of this area and include the concreting of a strip of grass that currently exists between the fenced park and the pavement of Calle Alcalá Galiano. In addition, it also looks to renovate part of the grounds that have been damaged and undertake changes to the irrigation network that currently exists.
The Councilor for Works and Infrastructure of Fuengirola, José Sánchez, explained that the tasks performed by Suministros Asfálticos SA should take 19 days and have a budget of more than €40,000.