A FOUR-YEAR-OLD boy with suspected pneumonia was forced to sleep on a hospital treatment room floor because of a lack of beds.
Little Jack Williment-Barr was photographed last week lying on the floor with tubes connected to an oxygen mask partially obscuring his pyjamas.
He just wanted to sleep and should have been able to rest in a hospital bed, but instead services were so over-stretched at Leeds General Infirmary that they could only offer him the hard floor. Desperately worried about her son's health, Jack's mother gave him a coat and blanket to ease his comfort.
The hospital subsequently apologised for the incident and said it had its busiest week since 2016. Dr Yvette Oade, Chief Medical Officer at the NHS Trust, said:
"Our hospitals are extremely busy at the moment and we are very sorry that Jack's family had a long wait in our Emergency Department."
"We are extremely sorry that there were only chairs available in the treatment room, and no bed. This falls below our usual high standards, and for this we would like to sincerely apologise to Jack and his family."
Jack was taken to his GP last Tuesday, December 3, after presenting worrying symptoms that included vomiting, diarrhoea, coughing and a fever. He had been unwell for 6 days, but as he had not improved he was taken by ambulance to the accident and emergency unit of the hospital.
Speaking to the Mirror, Mrs Williment explained that her son kept asking to lay down as was feeling so unwell but was without a bed for 4-and-a-half hours. She added that there was no bed for him in A&E or in the ward, so he had to sleep on the floor.
After his wait in the treatment room, Jack was eventually moved to a ward where he waited for another 5 hours on a trolley before a bed was sourced. He was later diagnosed with a bout of bad flu and tonsillitis and was discharged the next day.
Although praising the medical staff, Mrs Williment stated her frustration about the system and lack of beds, which she attributes to the lack of funding given to the NHS which would allow them to deliver the services required.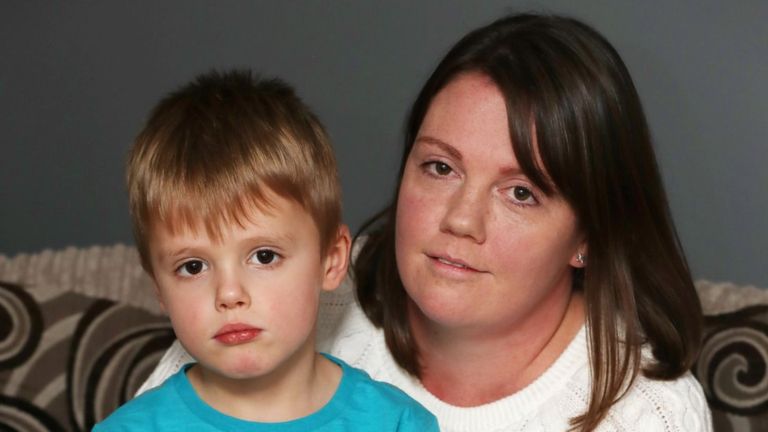 While much has been reported about the under-resourced and over-stretched NHS, the image is so symbolic that it could become a pivotal point before Thursday's general election.
The Prime Minister has faced a barrage of criticism to apologise to the family, including from Shadow Health Secretary Jonathan Ashworth. He said: "Boris Johnson should personally apologise to Jack and his family. A decade of Tory cuts has brought us to this crisis in our NHS", adding "if the Tories win on Thursday, patients including children will suffer five more years of this."
Mr Johnson was later asked about the photograph in an interview with an ITV News political correspondent this morning (December 9), but he refused to look at the image and instead took the phone and put it inside his pocket.
In a clip of the interview posted on social media, the journalist said to Mr Johnson: "You refuse to look at the photo. You've taken my phone and put it in your pocket Prime Minister."
Mr Johnson then takes the phone out of his pocket, looks at the photo on the screen and says: "It's a terrible, terrible photo. And I apologise obviously to the families and all those who have terrible experiences in the NHS."
Tried to show @BorisJohnson the picture of Jack Williment-Barr. The 4-year-old with suspected pneumonia forced to lie on a pile of coats on the floor of a Leeds hospital.

The PM grabbed my phone and put it in his pocket: @itvcalendar | #GE19 pic.twitter.com/hv9mk4xrNJ

— Joe Pike (@joepike) December 9, 2019
As Euro Weekly News understands, according to the latest data from the Royal College of Emergency Medicine, more than 38,000 patients have waited over 12 hours in 50 hospital emergency departments since the beginning of October. In addition, the NHS has not been able to achieve its targeted 4-hour waiting time in A&E since July 2015.